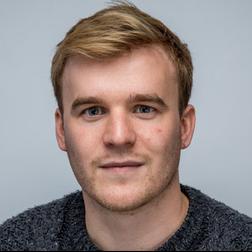 James Kay is a writer and executive producer, and managing director of Terrible Productions.
James is a writer and creative executive producer of award-winning narrative television, and has partnered with the best of global talent, including with Jane Goldman for her HBO Game of Thrones prequel pilot. He previously worked in the Scripted division at BBC Studios as Head of Development.

Most recently, he was an Executive Producer on This Going to Hurt, the BBC/AMC adaptation of Adam Kay's multi-million selling book, starring Ben Whishaw.

As a writer and creator of IP, he is a frequent collaborator with Adam Kay, with other shared projects including Dear NHS and Kay's Anatomy. He has co-written Fearless Fairy Tales (published Autumn 2020, Bonnier) with Konnie Huq, as well as developing another series of children's books with her.
He is on Twitter as @mrjameskay