theatre


Director

Corey McMahon

Starring
Anthony Gee
Sam O'Sullivan
Kate Skinner
Tom Stokes

Griffin Theatre
Two actors researching a theatre project befriend a seemingly quiet and ordinary man named Adam. In reality, Adam's unexceptional existence is carefully calibrated – a precarious sideways tightrope-walk over his mental illness. Now, Adam's new friends are at risk of throwing his life dangerously off balance. And there's every chance they'll go down with him.
Jane's new play offers a sharp critique of the way that mental illness is portrayed and examines the consequences that can come from researching an individual in the name of art. Music premiered at the Griffin Theatre on 2nd April 2014.
Media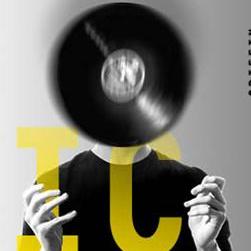 Reviews
"The result is a tender, funny work that engages emotions from the start. Highly recommended."
The Daily Telegraph
"Jane Bodie's powerfully claustrophobic play...technical excellence is here allied to a painful, personal knowledge of just such a devastating illness which she approaches with delicacy and respect"
Frank Hatherley
Stage Whispers