book
| Fiction
| 2017
UK & Comm →
Little, Brown & Company
Five women leave the city to begin a challenging Australian bushwalk while on a corporate retreat. Days later, only four return.

Six months on from a confronting return to his drought-stricken home town, Federal Police Agent Aaron Falk is back in Melbourne. He has a keen interest in the whereabouts of the missing woman, Alice Russell. A key whistleblower in his latest financial investigation, Alice knew secrets about both the company she worked for and the people she worked with. Secrets that many did not want dragged to the surface.

In an investigation that takes Falk from corporate heartland to isolated bushland, he discovers that every person on that retreat had something to hide – as does he himself. And as Falk delves into the events surrounding Alice's disappearance, it seems some dangers run far deeper than even she may have realised.
Rights
Liz Dennis manages the translation rights for Force of Nature
Translation Rights Sold
Arabic
World
Aser Al-Kotob
Bulgarian
World
Hermes Publishing House
Chinese Complex
Taiwan
Spring International Publishers Co.
Chinese Simple
World
China Pioneer Publishing Technology
Croatian
World
Profil International
Czech
World
Host-Vydavatelsvi
Danish
World
People's Press
Dutch
World
A W Bruna Uitgevers
French
World
Editions Kero
German
World
Rowohlt Verlag
Greek
World
Metaichmio Publishing
Hungarian
World
Gabo Kiado
Indonesian
World
PT Gramedia Pustaka Utama
Japanese
World
Hayakawa Publishing Inc
Korean
World
Random House Korea
Latvian
World
Zvaigzne ABC Publishers
Lithuanian
World
Baltos Lankos
Norwegian
World
Cappelen Damm
Portuguese
Brazil
Morro Branco
Romanian
World
Editura Trei
Russian
World
AST Publishers
Ukrainian
World
Nora Druk
Media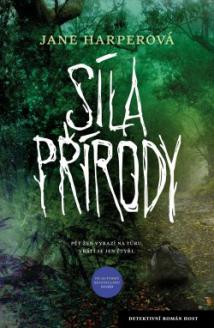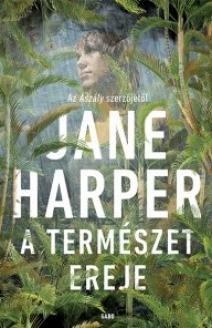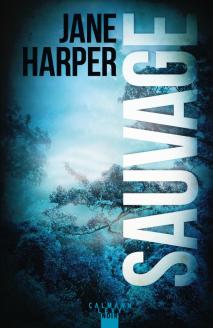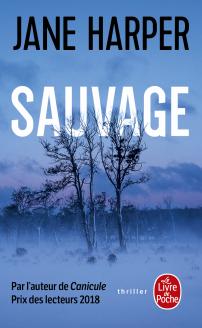 Reviews
Falk's interior may be a wasteland but it is fertile territory for Harper. The conflict between town and country is her real subject—"the city air now seemed to have a fine film on it that coated his lungs with each breath"—and promises greater thrills.

Mark Sanderson
Evening Standard
Harper makes it look easy, but she has to pace two narratives without giving too much away, creating an almost unbearable level of suspense... Nature is a hostile, unpredictable force in both of Harper's novels, but her brilliance lies in making it into a test of horribly fallible human nature.

Joan Smith
The Sunday Times
While the plot unfolds at an expertly controlled pace and is resolved in a satisfyingly ambiguous fashion, it is the relationships between the women that drive the novel, most especially Alice and Lauren, who not only have a troubled history as former school friends, but whose unhappy teenage daughters have become the source of their greatest fears. "I think parents often love their kids more than the other way round," says Carmen to Falk late on; it's a line that could serve as an epigraph to this thoughtful, moving, troubling novel.



Declan Hughes
The Irish Times
Her first novel, The Dry, was chilling. Her second is every bit as gripping. When five female colleagues go hiking, and only four return, Aaron Falk and his partner are called in to investigate. What's so strong about this novel is the characterisation of women who are way out of their comfort zone and the dynamics between them.

Fanny Blake
Woman & Home
We cancelled all our plans when we heard the brilliant Jane Harper was bringing out a follow-up to her fab crime novel The Dry. And we're glad we did, because Force Of Nature is every bit as gripping as its predecessor.


New! Magazine
I loved The Dry by Jane Harper, I thought it was magnificent, like everybody else did... Fabulous! And her new book Force of Nature... such brilliance. From the first paragraph I was hooked—you just know you're in the hands of a master. She's such an excellent writer and the sense of place is so powerful.

Marian Keyes
Force of Nature thus manages to be two things at once. It's a financially skewed police procedural with a likeable detective with his own personal trajectory at its heart, and it's something of a "locked room mystery". The fact that the "locked room" is neither in a vicarage, nor on an island, but somewhere in the claustrophobic vastness of the Australian bush renders Force of Nature all the more original and engaging.

The Age
Force of Nature cuts between past and present, corporate and domestic, and cements its author as one of Australia's boldest thriller writers.

Leila McKinnon
Australian Women's Weekly
Full Review
The plot unfolds with serpentine elegance as there is a race against time to find her. This confirms Harper's place very close to the pinnacle of modern crime writing. Do not miss it.
Geoffrey Wansell
Daily Mail
Australian author Harper follows her bestselling debut, The Dry, with a gripping tale of an elemental battle for survival… Harper once again shows herself to be a storytelling force to be reckoned with.

US Publishers Weekly
Set against the fascinating backdrop of a wild, rural location… Harper's sequel to her acclaimed Ned Kelly Award-winning debut, The Dry, presents an intriguing crime that might not actually exist and potential suspects with realistically complex personalities and possible motives. The two story lines, past and present, collide with a satisfying yet not gratuitous conclusion.

Library Journal
All of the novel's characters have been drawn with exceptional complexity, and none more so than Aaron Falk... So much more than a conventional detective, the reflective and compassionate Falk provides the book's moral compass.

Marilyn Stasio
New York Review of Books
As with Harper's first book [The Dry], this one has a powerful sense of place, with a landscape wracked by appalling weather and natural hazards proving a testing ground for her characters.

Barry Forshaw
Financial Times
This is a rare thing. A whodunit where the writing is as satisfying as the thrills.

Metro
One to devour. Harper has a fine gift for making her readers comfortable in inhospitable territory–psychological as well as physical.

Jake Kerridge
Daily Telegraph
This thriller will make the hairs stand up on the back of your neck and leave you gripped to the final page.

Daily Express
This hotly anticipated follow-up takes us again to the outback, where a group of women embark on a hike that descends into horror.

Telegraph
The book is gratifyingly chilling, for the human horrors of the story but even more so for the women-against-nature survival battle, which Harper so unnervingly charts.

Alison Flood
The Observer
Spellbindingly suspenseful thriller... This follow-up novel shows Harper is a crime writing force to be reckoned with.

Sunday Mirror
As with Harper's first book [The Dry], this one has a powerful sense of place, with a landscape wracked by appalling weather and natural hazards proving a testing ground for her characters.
Barry Forshaw
Financial Times
If you loved The Dry and are anticipating the sequel you won't be disappointed: it is as good!

Bookriot.com, 'Unusual Suspects' newsletter
It's winter, it's bone-achingly cold and damp and we're in the fictional Giralang Ranges... and once again Harper manages to touch on something mythic in the Australian experience of the land: Alice Russell is lost in the bush... Force of Nature plays on this fear and then some... Original and engaging.

Sue Turnbull
Spectrum
Harper's crackerjack plotting propels the story... Harper layers her story with hidden depths, expertly mining the distrust between Alice and her four colleagues, and the secrets that simmer under the surface… a spooky, compelling read.

Kirkus
The "force" referred to in the novel's title is as much about the various personalities in the book as it is about the natural landscape . . this well-oiled machine of a novel hums along finely and its destination is not what we expect.

Gretchen Shirm
The Monthly
A major voice in contemporary fiction. Like Tana French's Dublin Murder Squad series and Kate Atkinson's Jackson Brodie novels, her deftly plotted mysteries double as sensitive inquiries into human nature, behaviour, and psychology. And like The Dry, Force of Nature bristles with wit; it crackles with suspense; it radiates atmosphere. An astonishing book from an astonishing writer.

A.J. Finn, author of The Woman in the Window
I loved The Dry. Force of Nature is even better. Brilliantly paced, it wrong-foots the reader like a rocky trail through the bush. I adored it.

Susie Steiner, bestselling author of Missing, Presumed and Persons Unknown
Lord of the Flies in the Australian outback, with grown women in place of school boys. I loved every chilling moment of it. A blistering follow-up to The Dry from one of the best new voices in crime fiction

Sarah Hilary, author of the bestselling DI Marnie Rome series