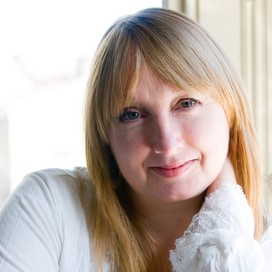 Jane Harris was born in Belfast and brought up in Glasgow.

Jane's short stories have appeared in a wide variety of anthologies and magazines and she has also written several short films, two of which, Bait (1999) and Going Down (2000), were nominated for Bafta awards. She has twice shortlisted for the BBC's Dennis Potter screenwriting award and in 2000 she received a Writer's Award from the Arts Council of England.
Jane's first novel, The Observations, was published by Faber & Faber in 2006 to critical acclaim. In 2007 The Observations was shortlisted for the Orange Broadband Prize for Fiction and features in Richard and Judy's Top 100 Books of the Decade.
Harris's second novel, Gillespie and I, was published in the UK in May 2011 and was shortlisted for the Galaxy National Book Awards in the Popular Fiction Book of the Year category and long-listed for the Orange Prize.
Jane has also been shortlisted for the Walter Scott Prize and the Wilbur Smith Adventure Prize and long-listed for The HWA Crowns Prize.
Jane lives in London.