Nominated Popular Fiction Book of the Year at the Galaxy National Book Awards

book
| 2011
UK & Comm →
Faber & Faber
(Ed. Angus Cargill)
World →
HarperCollins
(Ed. Claire Wachtel)
The eagerly awaited follow up to Jane Harris's hugely acclaimed debut, The Observations.

As she sits in her Bloomsbury home, with her two birds for company, elderly Harriet Baxter sets out to relate the story of her acquaintance, nearly four decades previously, with Ned Gillespie, a talented artist who never achieved the fame she maintains he deserved.

Back in 1888, the young, art-loving Harriet arrives in Glasgow at the time of the International Exhibition. After a chance encounter she befriends the Gillespie family and soon becomes a fixture in all of their lives. But when tragedy strikes - leading to a notorious criminal trial - the promise and certainties of this world all too rapidly disintegrate into mystery and deception...

Rights
Audio Rights
Available
The audio rights are handled by Alice Lutyens.
Film Rights
Available
Contact Nick Marston for more information
Kate Cooper manages the translation rights for Gillespie And I
Translation Rights Sold
Dutch
World
Uitgeverij De Geus
Italian
World
Neri Pozza Editore
Russian
World
Eksmo Publishers
Media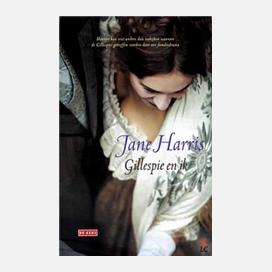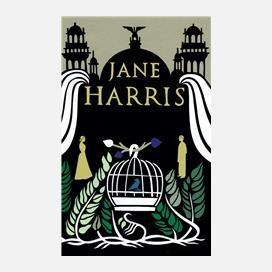 Reviews
To detail even minor aspects of the plot twists in "Gillespie and I" would necessitate an additional crime: You'd want to kill me. So delectably well has Harris constructed this psychological thriller that even the slightest hint of what's to come would spoil things.

Julia Keller
Chicago Tribune
Full Review
Art, death and intrigue

This sharply written intrigue is a triumph of suggestion and possibility that exerts a tenacious hold on the imagination.
James Urquhart
Financial Times
Full Review
Confessions of a Victorian groupie

Gillespie and I is a masterpiece of irony and grotesquerie, told with the straightest of faces. One for the long winter evenings...it lingers in the memory after you've finished it.
Brandon Bobshaw
The Independent
Full Review
It's a tour de force of ventriloquism: the voice is perfect – cultivated, critical, arch, genteel and a touch spiteful – and one believes wholly in Harriet Baxter, both as a young artistic groupie and as an elderly spinster of diminished means.
Brandon Robshaw
The Independent
A Booker-worthy novel that I want to read again
Daisy Goodwin
The Sunday Times
Full Review
This really is a treat
Rodney Troubridge
Waterstone's
Full Review
Those who loved Jane Harris's Orange Prize-shortlisted The Observations will herald her return with Gillespie and I, the story of a mysterious friendship at the hinge of the 20th century
Erica Wagner
The Times Hottest Reads of 2011
Mysterious and utterly engaging
Stylist Must Read of the Year
...an absolute cracker and I was awake for long hours in the night racing to the end of it
Harriet Devine
, http://harrietdevine.typepad.com/harriet_devines_blog/
Full Review
Harris's writing is a joy, excitable yet controlled, bawdy yet respectable
Catherine Taylor
Sunday Telegraph
Full Review
...with Gillespie and I, Jane Harris dazzles us in every possible way
Camilla Pia
The List
Full Review
A chilling tale reminiscent of both Kate Summerscale's The Suspicions of Mr Whicher and Julian Barnes's novel Arthur and George ... this enthralling tale will delight those with a taste for the seamy underside of Victorian life
Suzi Feay
Finnancial Times
An engrossing read
NewBooksMag
It is rare to read a literary novel where the storytelling is as skilful as the writing is fine, but in Gillespie and I, Harris has pulled off the only too rare double whammy — a Booker-worthy novel that I want to read again.
Daisy Goodin
The Sunday Times
Another subversive chunk of Victoriana, stuffed with incident like a horsehair sofa, and a creepy, chortling narrative that rattles along at locomotive speed despite the book's length.
The Telegraph
What stands out is the way in which this narrative provokes us to think again about what we imagine, and what we hope for, and about the burdens that those hopes and imaginings impose upon those around us.
John Burnside
The Times
Full Review