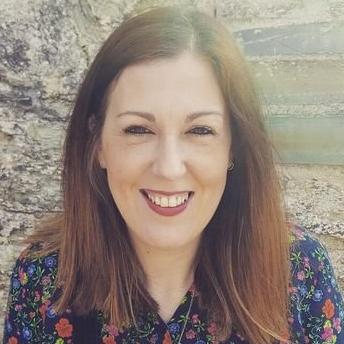 Jayne Hardy is the Founder and CEO of The Blurt Foundation – a Social Enterprise dedicated to helping those affected by depression. She lost most of her twenties to depression. At the height of her illness she was unable to work, leave the house or even undertake the most basic acts of self-care – she lost a tooth because she didn't feel worthy enough to clean them.

Jayne lives in Cornwall with her husband, their daughter, and their dog. She has spoken, and written, about her experiences of depression and self-care, on BBC Radio 2, at TEDxBrum, and in publications such as Huffington Post, Grazia, Virgin.com, to name a few.

Her innovative use of the Internet to bring about positive social change was recognised from the off. She won the TalkTalk Digital Hero Award in 2011, and in 2014 was included in Marketing Magazine's list of Top 10 Digital Mavericks. Jayne has been mentioned as one of 19 inspirational women leading the way in mental health by Rethink as part of their International Women's Day celebrations. In 2016, Jayne led the viral #whatyoudontsee Social Media campaign.