book
| Fiction
| Oct 2017
US →
Scribner
(Ed. Nan Graham)
UK & Comm →
Corsair (Little Brown)
(Ed. James Gurbutt)
Longlisted for the Women's Prize for Fiction 2018.
Debuted at #3 on the New York Times Bestseller
list of 22nd October 2017.​
Manhattan Beach opens in Brooklyn during the Great Depression. Anna Kerrigan, nearly twelve years old, accompanies her father to the home of Dexter Styles, a man who, she gleans, is crucial to the survival of her father and her family. She is mesmerized by the sea beyond the house and by some charged mystery she detects between the two men.
Years later, her father has disappeared and the country is at war. Anna works at the Brooklyn Naval Yard, where women are allowed to hold jobs that once belonged to men who are now soldiers. She becomes the first female diver, the most dangerous and exclusive of occupations, repairing the ships that will help America win the war. At a nightclub, she chances to meet Dexter Styles again, and begins to understand the complexity of her father's life, the reasons he might have vanished.
With the atmosphere of a noir thriller, Egan's first historical novel follows Anna and Styles into a world populated by gangsters, sailors, divers, bankers, and corrupt union officials on New York City's wartime waterfront. Manhattan Beach is a deft, dazzling, propulsive exploration of a transformative moment in the lives and identities of women and men, and America and the world: a magnificent novel by one of the greatest writers of our time.

Rights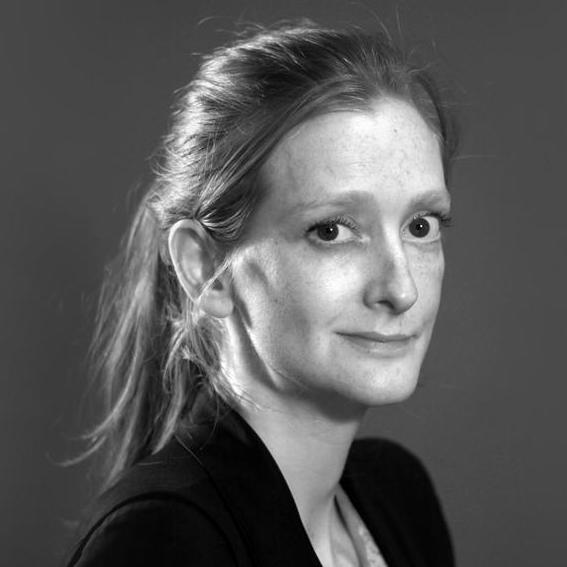 Daisy Meyrick manages the translation rights for Manhattan Beach
Translation Rights Sold
Arabic
World
Arab Scientific Publishers
Catalan
World
Edicions de 1984
Chinese Complex
Taiwan
China Times Publishing Company
Chinese Simple
Mainland China
China South Booky Culture Media Co. Ltd
Danish
World
Forlaget Klim
Dutch
World
Uitgeverij De Arbeiderspers
Estonian
World
Eesti Raamat
French
World
Editions Robert Laffont
German
World
Fischer Verlag, S
Greek
World
Patakis Publications
Hebrew
World
Tchelet Books
Hungarian
World
Libri Kiado
Italian
World
Arnoldo Mondadori Editore
Japanese
World
Hayakawa Publishing Inc
Korean
World
Munhakdongne
Norwegian
World
Gyldendal Norsk Forlag
Polish
World
Wydawniczy Znak
Portuguese
Brazil
Editora Intrinseca
Portuguese
Portugal
Quetzal Editores
Romanian
World
Pandora / TREI
Russian
World
Corpus Publishers
Serbian
World
Kontrast Publishing House
Swedish
World
Albert Bonniers Forlag
Media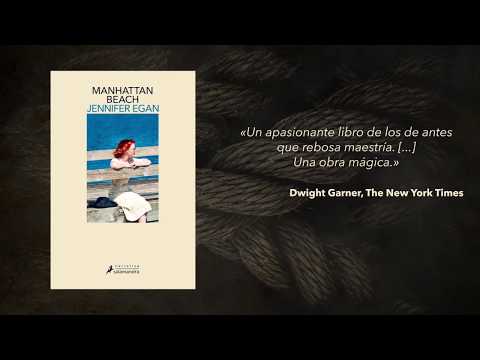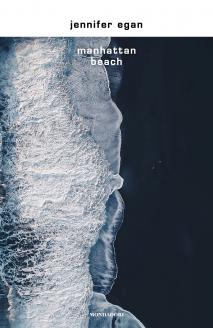 Reviews
This thoughtful, moving book is no less complex than its famous predecessor, offering a sunken chest of treasures for those who dare to dive.

National Post
Egan takes us on ride through Anna's self-discovery, pushing herself beyond the limits of her own capabilities

W Magazine
But to find a compelling story well told, one that is full of complex characters and sentences so luminous they stop you in your tracks, is one of literature's greatest pleasures. That pleasure is bestowed liberally by Jennifer Egan in Manhattan Beach.

Irish Times
What the reading public needs right now, Manhattan Beach is enormously entertaining and satisfying: an escape, perhaps, but also a reminder

Times Literary Supplement
Elements of noirish thriller keep you turning the pages, only stopping occasionally to marvel at another pitch-perfect description. If Philip Roth had written Manhattan Beach, they would call it a masterpiece. And maybe it is, or close enough anyway.

Allison Pearson, Sunday Telegraph
'… consolidates Egan's reputation as a master of her craft.'

Herald
It's a restless, persistently searching novel whose pleasures are old fashioned but rich

Metro
Shares with Egan's Pulitzer Prize-winning A Visit from the Goon Squad and an earlier novel, The Keep, a vivid apprehension of the provisionality of human life and the onus on fiction to dispose itself accordingly in the attempt to capture it.

Spectator
Manhattan Beach, a fantastically detailed evocation of life on the New York waterfront during World War II, gives its own evidence of how labor-intensive the act of creating it must have been. Not in the prose, which is as beveled and fine-grained as ever, but in the sheer scale on which Egan has conjured up a vanished history

SF Gate
Egan's descriptive writing is superlative

The Sunday Times
Believe the hype
Laura Craik, Evening Standard
It is simply stunning; thrilling, heartbreaking and unputdownable

Alice O'Keeffe, The Bookseller
Splendid…the novel is tremendously assured and rich, moving from depictions of violence and crime to deep tenderness. The book's emotional power once again demonstrates Egan's extraordinary gifts.

Publishers Weekly (starred review)
Realistically detailed, poetically charged, and utterly satisfying: apparently there's nothing Egan can't do.

Kirkus Reviews (starred review)
Egan's propulsive, surprising, ravishing, and revelatory saga, a covertly profound page-turner that will transport and transform every reader, casts us all as divers in the deep, searching for answers, hope, and ascension.

Booklist (starred review)
This large, ambitious novel shows Egan at the top of her game. Anna is a true feminist heroine, and her grit and tenacity will make readers root for her.

Library Journal (starred review)
Manhattan Beach is a fleet, sinuous epic, abounding with evocative details, felicitous metaphors, and crystalline historical assessments… [and] magnificently captures this country on the brink of triumph and triumphalism.

Bookforum
Egan's first foray into historical fiction makes you forget you're reading historical fiction at all.

Elle
While it's obvious that Egan meticulously researched the era's history, the novel's crooked politicians, organized-crime bosses, and shady cops make it read like a fast-paced, hard-boiled drama.

Marie Claire
Pulitzer Prize winner Jennifer Egan makes her maiden deep dive into historical fiction with the vivid Manhattan Beach.

Vanity Fair
Exquisitely wrought.
Entertainment Weekly
This is a novel that will pull you in and under and carry you away on its rip tides... Its resonances continue to wash over the reader long after the novel ends.

The Guardian
Full Review
Egan works a formidable kind of magic, however. This is a big novel that moves with agility. It's blissfully free of rust and sepia tint.

New York Times
This is a big novel that moves with agility.
Dwight Garner
The New York Times
Egan's propulsive, surprising, ravishing, and revelatory saga, a covertly profound page-turner that will transport and transform every reader, casts us all as divers in the deep, searching for answers, hope, and ascension.

Donna Seaman
Full Review
This is a novel that deserves to join the canon of New York stories.
Amor Towles
The New York Times
The maritime experiences of both father and daughter are often beautifully rendered, but it's the relationship that elevates the novel above Egan's earlier books.
Alasdair Lees
The Independent
I am certain: the book in my hands is an inviolable vessel... a whole story sprung from a whole imagination. It yields a world that, with all its mystery, its shades of dark and light, its yearnings and its satisfactions, feels resplendently true.
Chicago Tribune
An unusually well written, well researched, emotionally satisfying page-turner.

Heller McAlpin
San Francisco Chronicle
[Egan has a] talent for dazzling, specific descriptions that animate each chapter, and dialogue that rings true to her memorable characters and their era.

Eileen Weiner
Pittsburgh Post-Gazette
...she's hit it out of the park again.

Melissa Ragsdale
Bustle