book
| Fiction
| Apr 2022
US →
Scribner
(Ed. Nan Graham)
UK →
Corsair (Little Brown)
(Ed. James Gurbutt)
From one of the most dazzling and iconic writers of our time comes an electrifying, deeply moving novel about the quest for authenticity, privacy, and meaning in a world where our memories are no longer our own — featuring characters from A Visit from the Goon Squad.
It's 2010. Staggeringly successful and brilliant tech entrepreneur Bix Bouton is desperate for a new idea. He's forty, with four kids, and restless when he stumbles into a conversation with mostly Columbia professors, one of whom is experimenting with downloading or 'externalising' memory. Within a decade, Bix's new technology, Own Your Unconscious — that allows you access to every memory you've ever had, and to share every memory in exchange for access to the memories of others — has seduced multitudes. But not everyone.
In spellbinding linked narratives, Egan spins out the consequences of Own Your Unconscious through the lives of multiple characters whose paths intersect over several decades. Intellectually dazzling and extraordinarily moving, The Candy House is a bold, brilliant imagining of a world that is moments away. With a focus on social media, gaming, and alternate worlds, you can almost experience moving among dimensions in a role-playing game. Egan takes her "deeply intuitive forays into the darker aspects of our technology-driven, image-saturated culture" (Vogue) to stunning new heights and delivers a fierce and exhilarating testament to the tenacity and transcendence of human longing for real connection, love, family, privacy and redemption.

Rights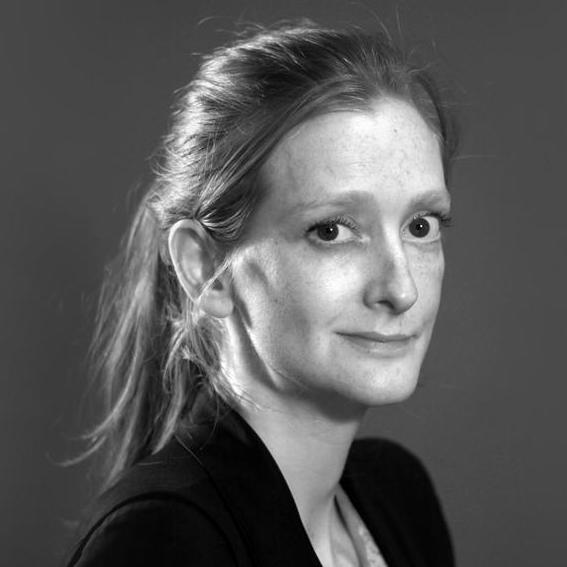 Daisy Meyrick manages the translation rights for The Candy House
Translation Rights Sold
Chinese Complex
Taiwan
China Times Publishing Company
Danish
World
Forlaget Klim
Dutch
World
Uitgeverij De Arbeiderspers
French
World
Editions Robert Laffont
German
World
Fischer Verlag, S
Greek
World
Patakis Publications
Hungarian
World
Jelenkor Kiado Szolgaltato Kft.
Japanese
World
Hayakawa Publishing Inc
Norwegian
World
Gyldendal Norsk Forlag
Portuguese
Brazil
Editora Intrinseca
Portuguese
Portugal
Quetzal Editores
Serbian
World
Kontrast Publishing House
Swedish
World
Albert Bonniers Forlag
Reviews
The Candy House – which can easily be read as a standalone novel – is just as innovative, wise, funny and confounding as its predecessor.

Metro
The book pulsates with intense engagement, empathy and humour, as well as a bittersweet nostalgia.

Prospect
Egan can of course, write like the clappers and the whole thing whizzes by in a riot of special effects that have left most of her homegrown contemporaries green with envy.

Private Eye
Egan is unquestionably a brilliant stylist and there are some wonderful pieces of phrasemaking.

Literary Review
Jennifer Egan's long-awaited follow-up to A Visit from the Goon Squad is every bit as thrilling and unique.

Hello! Magazine
The Candy House is a social novel, a kind of "Middlemarch" for the 21st century with an aptly whirling form.

The Economist
It's impossible not to be impressed by Egan's virtuosity as she spins her plates.

The Critic
Bold and brilliant.

The Irish Times
There are lots of big ideas here, but the novel is firmly rooted in human stories.
Good Housekeeping
This is a novel of new tech and old wounds.

The Guardian
Egan's pitch-black humour permeates her fiction, and peppers conversation.
The Independant
Egan is one of the few names that, when linked with the expression 'novel of ideas', makes the heart sing rather than sink.

Mail on Sunday
Unfailingly lively and engaging.
TLS
Egan has a zonking sense of control; she knows where she's going and the polyphonic effects she wants to achieve, and she achieves them, as if she were writing on a type of MacBook that won't exist for another decade.

New York Times
A forceful, wonderfully fragmented novel of a terrifyingly possible future, as intellectually rigorous as it is formally impressive, and yet another monumental work from Egan.

Library Journal
Twisting through myriad points of view, narrative styles, and divergent voices, Egan proves herself as perceptive an interpreter of the necessity of human connection as ever, and her vision is as irresistible as the tech she describes. This is Egan's best yet.

Publishers Weekly
Haunting and often hilarious…a wondrous, riotously inventive work of speculative fiction

Booklist
The sheer imagination, adventure, and majesty of Egan's writing is impossible to quantify

Louisa Ermelino, Publishers Weekly
It's a complex, compelling read that showcases Egan's masterful storytelling.
TIME
Egan really dazzles when she turns her formidable gifts to examining the changes to society and individuals wrought by the internet and social media…A thrilling, endlessly stimulating work that demands to be read and reread.

Kirkus