theatre
Role Mama Nadi

Director

Indhu Rubasingham

Almeida Theatre
In April 2010 Jenny Jules opened in Lynn Nottage's play Ruined at the Almeida Theatre, directed by Indhu Rubasingham.
Jenny played the central role of Mama Nadi, who runs a bar in the civil war torn Democratic Republic of Congo. The play follows the efforts of Nadi to shelter the women working for her from the conflict outside and their resolve to survive despite the atrocities they have experienced.
Ruined opened to a host of glowing reviews and Jenny received the Critics Circle Best Actress Award in recognition of her performance.
She subsequently reprised the role of Mama Nadi in 2011 at the Arena Stage in Washington DC, directed by Charles Randolph Wright.
Media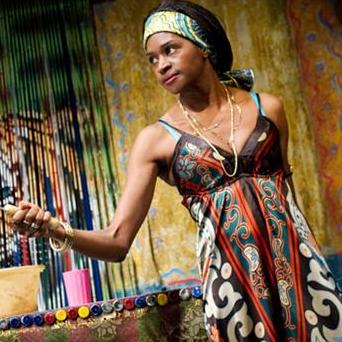 Reviews
Jenny Jules excellently captures all Mama's qualities: her arrogance and pride, her limited economic vision, and her maternal protectiveness towards her stable of girls.
Michael Billington
The Guardian
Jenny Jules mines the part of Mama Nadi for all its glittering, multi-faceted insouciance, sternness and furtive tenderness
Dominic Cavendish
The Telegraph
Mama Nadi is a survivor who has learned to look after number one and make a successful business out of the dislocation of her country. Tough and fearless, facing down bullies in uniform, she is played to the hilt by a mesmerising Jenny Jules.
Heather Neill
The Stage