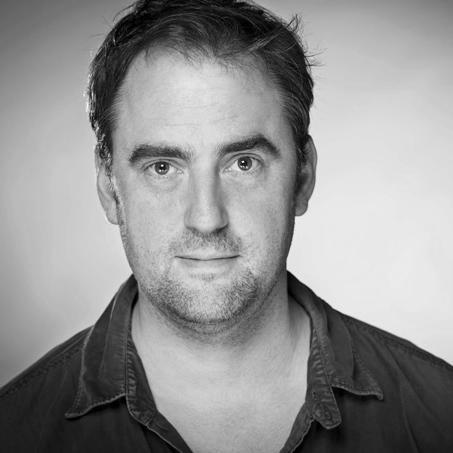 Theatre
Director
Starring
Lesley Manville
Adaptation of Friedrich Dürrenmatt's visionary revenge play.
Starring
Martin Freeman
Tamsin Greig
Political comedy about the Labour party

Starring
Anne-Marie Duff
In the early days of the Industrial Revolution, the common land of England is under threat.

Starring
Erin Doherty
A coming-of-age story about friendship and standing up for what matters.

Starring
Caolan McCarthy
Cavan Clarke
Tom Vaughan-Lawlor
Producer
Headlong Theatre
Starring
Ryan Donaldson
Donal Gallery
Jonny Holden
Andy Kellegher
Paul Kennedy
War play following eight ordinary men in the Battle of the Somme

Citizens Theatre, Glasgow
Producer
National Theatre & Headlong Theatre
Starring
Phil Daniels
Nathaniel Parker
Malcolm Sinclair
Lauren O'Neil
Steffan Rhodri
New production of the political drama

Chichester Festival Theatre & Garrick Theatre
Starring
Andrea Martin
Tracee Chimo
David Furr
Megan Hilty
Jeremy Shamos
Broadway production of Michael Frayn's comedy
Starring
Roger Allam
Nancy Carroll
Paul Jesson
Nick Sampson
George Taylor
New play from David Hare about the founding of Glyndebourne Opera House
Hampstead Theatre, Duke of York's Theatre
Producer
Headlong Theatre
Starring
Jacob James Beswick
Nari Blair-Mangat
Alistair Cope
Jacqui Dubois
Denise Gough
Drama about a woman struggling with alcohol addiction in rehab
National Theatre & Wyndham's Theatre; St Ann's Warehouse
Producer
Headlong Theatre
Starring
Theo Cowan
Amiera Darwish
Reece Dinsdale
Don Gallagher
James Harkness
New production of David Hare's political drama
Producer
Headlong Theatre
Starring
David Beames
Zoe Brough
Amanda Hale
Ivanno Jeremiah
A futuristic crime thriller that won the prestigious Susan Smith Blackburn prize
Royal Court & Duke of York's Theatre
Starring
Nicholas Boulton
Paul Jesson
Lydia Leonard
Ben Miles
RSC dramatisations of of Hilary Mantel's novels
RSC Stratford upon Avon, Aldwych Theatre
Starring
Will Attenborough
Rob Callender
Julian Wadham
Cai Brigden
Bill Milner
Play set in a 1930s boarding school.
Chichester Festival Theatre, Trafalgar Studios
Starring
Maureen Beattie
Joshua James
Tom Sturridge
Jenny Rainsford
Play about a young man trying to renegotiate his relationship with his mother
Starring
Roger Allam
Jessie Buckley
Sam Cox
Joshua James
Opening production of the Globe's 2013 season
Starring
Liam Garrigan
Daniel Mays
Tim Steed
Susannah Wise
New play by E V Crowe about two primary school teachers - one gay, one straight
Starring
Elizabeth Berrington
Kara Tointon
Steffan Rhodri
Reece Shearsmith
Alan Ayckbourn's classic comedy of manners and social embarrassment.
Starring
Emily Berrington
Beth Cordingly
Darrell D'Silva
Trevor Fox
World premiere of Matthew Dunsters new play
Starring
Vincent Franklin
Philip Glenister
Julian Wadham
Play set in Westminster during the 1970s
Starring
Roger Allam
Dervla Kirwan
Timothy West
Revival of Anton Chekhov's classic play
Chichester Festival Theatre
Starring
Thandie Newton
Tom Goodman-Hill
Anthony Calf
Thandie Newton stars in Ariel Dorfman's Olivier award-winning thriller
Starring
Jack Boulter
Jude Campbell
Ben Daniels
Sophie Okonedo
A child comes to believe his home is haunted, but the truth turns out to be far more unsettling
Writer
William Shakespeare
Starring
Eve Best
Charles Edwards
Globe production of Shakespeare's romantic comedy
Shakespeare's Globe Theatre
Starring
Anna Chancellor
David Hare's emotional new play, written at the invitation of the Rattigan Estate as a response to The Browning Version
Minerva Theatre, Chichester
Starring
James Fleet
Johnny Flynn
Adrian Hood
Juliet Stevenson
Black comedy exploring the science of climate change
Starring
Annette Badland
Ollie Barbieri
Fran Deacon
Ellen Hill
Play about a girl's boarding school in the 1990's
Starring
Lorraine Burroughs
Ashley Walters
Smart, savvy, second play by Bola Agbaje
Jerwood Theatre Downstairs
Starring
Yasmin Paige
Sharon Small
Debut play by Anya Reiss
Starring
Dearbhla Crotty
Stuart McQuarrie
Peter Hanley
Aisling O'Sullivan
Marina Carr's seventh premiere at the Abbey Theatre in Dublin
The Abbey Theatre, Dublin
Starring
Jessica Hynes
Rupert Penry-Jones
Charlotte Riley
Rachael Stirling
Comedy about a woman who gathers a group of her closest friends together on New Year's Eve
Starring
Finn Bennett
Bel Powley
Toby Regbo
Polly Stenham's second play
Royal Court Theatre Upstairs
Starring
Penelope Wilton
Samuel West
Una Stubbs
Gemma Jones
Part of the TS Eliot Festival at the Donmar Warehouse
Starring
Indira Varma
Anton Lesser
Joseph Kloska
Wunmi Mosaku
Tom Riley
Revival of David Hare's play about a war reporter who finds her stance on Iraq challenged over the course of a weekend
Producer
Market Theatre, Johannesburg
One act play about a sex offender
Market Theatre, Johannesburg
Producer
Live Theate, Newcastle
Joe Harbot's play at the Live Theatre in Newcastle
Producer
National Theatre
Starring
Don Warrington
Javone Prince
Premiere of play by Kwame Kwei-Armah about a black political thinktank
National Theatre, Cottosloe
Starring
Lindsay Duncan
Matt Smith
Polly Stenham's debut play
Royal Court Theatre Upstairs
Producer
Live Theate, Newcastle
Bridget O'Connor's play at Live Theatre, Newcastle
Producer
Live Theate, Newcastle
Karen Laws' debut play
Producer
Live Theate, Newcastle
Play by Alice de Smith
Producer
Live Theate, Newcastle
Play based on collection of poems by Julia Darling about living with cancer
Producer
Live Theate, Newcastle
Richard Bean's play about a bread factory in Hull
Producer
Live Theate, Newcastle
Black comedy about a drug dealing family
Producer
Live Theate, Newcastle
Play about an anaesthetist in mourning for her husband
Producer
Live Theate, Newcastle
Modern retelling of the Orpheus myth
Producer
Live Theate, Newcastle/Tour
Offbeat look at the importance that letters hold in people's lives
Producer
Live Theate, Newcastle
Comedy about an actress travelling to Edinburgh
Producer
Live Theate, Newcastle
Writer
Lee Hall, Alan Plater, Peter Flannery, Peter Straughan, Ian Frenias, Michael Chaplin, Julia Darling, Sean O'Brien, Rachel Matthews, Gill Adams, Carina Rodney & Tom Haddaway
Producer
Live Theatre/Northumbria Academy
Brutal fable set in a timeless rural community
Radio
Director
Starring
Nicholas Farrell
Alex Lawther
Jonathan Bailey
Andrew Woodall
Bradley Hall
Radio adaptation of the Chichester Festival Theatre production of South Downs
Production Company Catherine Bailey Limited
Producer
Catherine Bailey
Starring
Rory Kinnear
Rupert Penry Jones
Ruth Wilson
Radio adaptation of the Terence Rattigan play
Production Company Catherine Bailey Limited
Film
Director
Starring
Darren Howie
Paul Trussell
24" short by Julia Darling, shot on digital for Tyne Tees Television
6" short by Julia Darling, shot on digital
12'' short by Bridget O'Connor, shot on digital
Feature film by Peter Straughan, currently in development with Film 4