Every story heads towards tragedy, given the time. A man is found buried up to his neck in the thick mud of the Norfolk saltmarshes, by a woman gathering samphire. Nine months later, as the bells ring out the end of the Second World War, he vanishes in a makeshift boat, leaving a newborn daughter, Lil, in his wake. A childhood under the wide sky of the marshes, Lil's life is singled out from the start as being strange. Taught by her mother to read the clouds, she lives a curious existence on a land so often overrun by the sea. But when, as a teenager, she becomes the object of two brothers' desire, her life begins to spiral out of control. Forty years later it is Lil's son, Pip, who attempts to makes sense of his family's intriguing history. Coastal living has formed them, made them extraordinary, and is killing them off. But will the past repeat itself and is Pip, like his forebears, beginning to lose his own way between the creeks and the samphire? "Salt" is a brilliantly evocative novel about madness, landscape and family myth.
Rights
Claire Nozieres manages the translation rights for Salt
Audio Rights
Available
The audio rights are handled by Alice Lutyens.
Media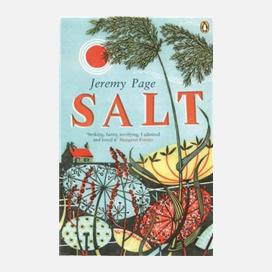 Reviews
Striking, funny, terrifying ... I admired and loved it.
Margaret Forster
Stunningly good. Captures the landscapes with a truly deft,
water-colourist's touch. His ear for Norfolk cadence is extremely acute
Rose Tremain