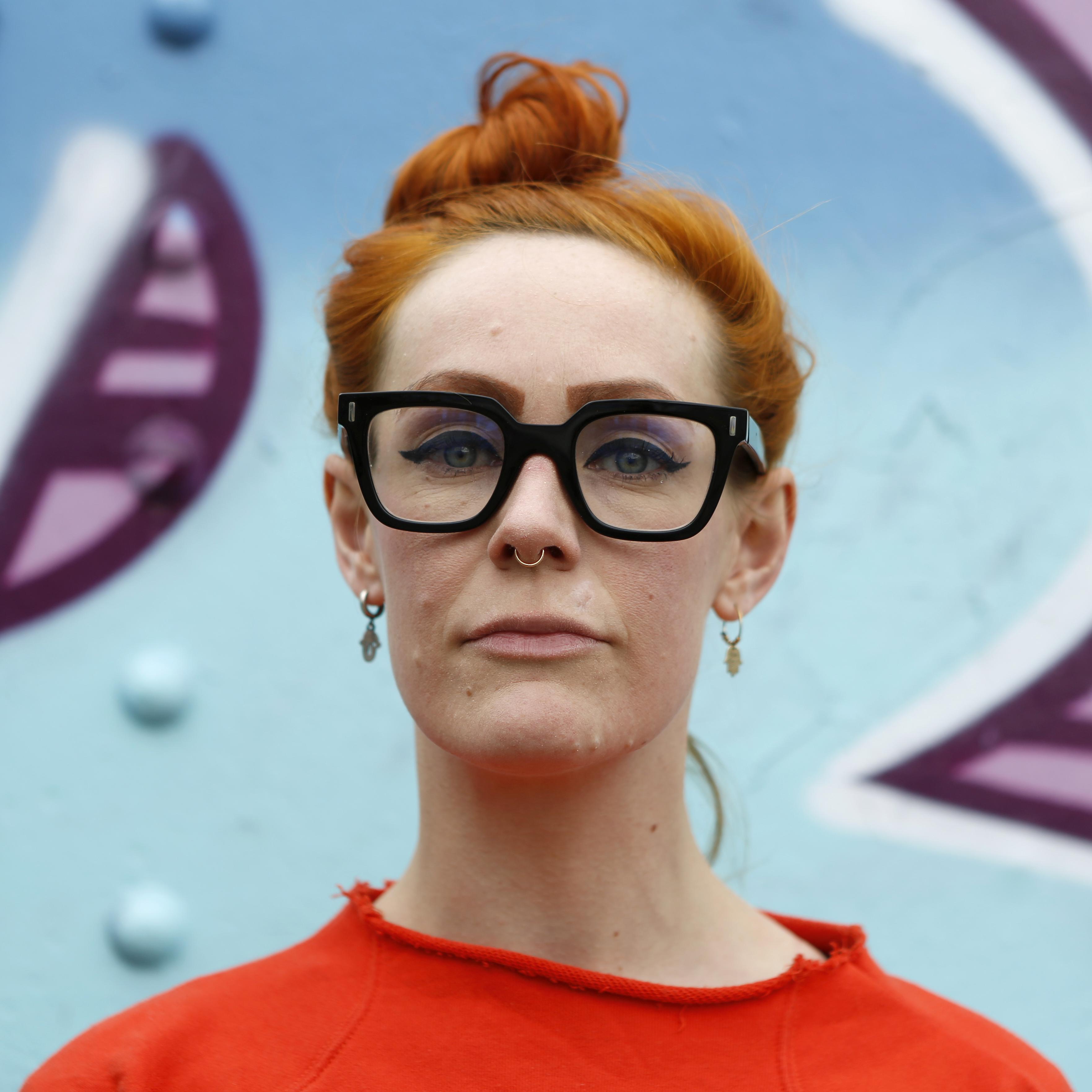 Jessica Edwards is a theatre director and dramaturg. She chiefly directs new writing, and regularly develops ideas from an early seed with writers, through to first production. Her work often explores the queer and female experience. It is iconoclastic, subversive, outrageous and fun.

Most recently, Jessica has directed the award-winning new musical SPARKS at Vault Festival 2018, and the five star DENIM WORLD TOUR at the Edinburgh Fringe 2017. She has been associate to Jamie Lloyd on THE MAIDS and DOCTOR FAUSTUS and Rupert Goold on KING CHARLES III. Jessica has also assisted James McDonald and Claire Lizzimore. She has twice been a finalist for the JMK award.

Jessica works internationally, directing Hedi Mohr's NACKTSAENGERIN at the BKA Theatre in Berlin in May 2018.

Jess is also currently developing her first TV screenplay with Big Talk Productions.
Theatre
Director
Writer
Emma Dennis-Edwards
Writer
Kit Redstone with Jessica Edwards
Summerhall Edinburgh/Adelaide Fringe
Writer
Ell Potter and Mary Higgins
Writer
Ell Potter and Mary Higgins
Arts Education Schools MA Acting
Sparks
Winner: MTR Best Musical Award
Producer
Michelle Barnette Productions & Flipping the Bird
Vault Festival, HighTide, Pleasance Edinburgh
Producer
Soho Theatre & United Agents
Edinburgh Festival & Soho Theatre
Producer
Heretic Productions
Producer
Flipping the Bird
Writer
Phoebe Eclair-Powell with Jessica Edwards
Starring
Jess Mabel Jones
Latitude Festival, New Diorama Theatre & Underbelly, Edinburgh
Producer
Jamie Lloyd Company
Writer
Christopher Marlowe
Starring
Sharon D. Clarke
Emily Taaffe
Producer
Flipping the Bird
Starring
James Rowland
Pete Ashmore
Kate Adams
Lyric Hammersmith, Watford Palace Theatre, GDIF & Latitude
Producer
Flipping the Bird
Starring
Cristina Catalina
Michael Edwards
Leo Wan
Elliott Rennie
Joel Phillimore
Assembly Roxy, Edinburgh & Southwark Playhouse
Producer
Flipping the Bird
Starring
Joel Phillimore
Martha Ellis Leach
Peter Shenai
Phoebe Eclair-Powell
Oliver Mann
Associate Director
Producer
Jamie Lloyd Company
Starring
Kit Harington
Brian Gilligan
Craig Stein
Danielle Flett
Forbes Masson
Producer
Jamie Lloyd Company
Writer
Jean Genet, Benedict Andrews & Andrew Upton
Starring
Zawe Ashton
Uzo Aduba
Laura Carmichael
Starring
Max Bennett
Susannah Fielding
Nigel Lindsay
Marc Wootton
Starring
Katie Brayben
Oliver Chris
Richard Goulding
Nyasha Hatendi
Tim Pigott-Smith
Producer
Les Enfants Terribles
Director
James Seager & Oliver Lansley
Starring
Oliver Lansley
Conrad Sharp
Alfie Boyd
Tim Jackson
Alexander Wolfe
Director
Laurence Boswell
Starring
Katie Lightfoot
Paul Hickey
Lucy Robinson
Tom Hodgkins
Flora Montgomery
Assistant Director
Starring
Ben Whishaw
Bertie Carvel
Amiera Darwish
Eugenia Georgieva
Kaisa Hammarlund
Director
Laurence Boswell
Starring
Simon Scardifield
Rob Edwards
Jane Leaney
Nicholas Karimi
Sean Murray
Starring
Keir Charles
Ilan Goodman
Sally Tatum
Director
Jonathan Holloway
Pleasance Courtyard, Edinburgh