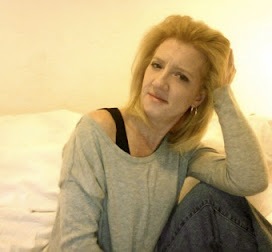 Jessica


Park

American novelist
Jessica Park is The New York Times bestselling author of the Flat Out Love series and Left Drowning. She is also the author of the young adult novel Relatively Famous, five Gourmet Girl mysteries (written as Jessica Conant-Park) and the e-shorts Facebooking Rick Springfield and What the Kid Says (Parts 1 & 2). She grew up in the Boston area and then went to Macalester College in St. Paul, Minnesota. She now lives in New Hampshire with her husband, son, bananas dog named Fritzy, and two selfish cats. When not writing, she is probably on Facebook , pining over 80s rock stars, or engaging in "Glee" activities. Or some combination of the three. Probably with a coffee in hand.
This is The Best Book I Have Ever Read... I have read a lot of books but none like this one. It made me laugh until I nearly cried. It's funny, sad, romantic and just simply fantastic...
ComaCalm's Corner
on Flat-Out Love
The romance and intensity left me spinning, left me breathless, left me wanting more.
Jamie McGuire, author of Beautiful Disaster
on Left Drowning
RT @korrieskorner: I am FLAT OUT in love with @JessicaPark24 !! These og #indieromanceauthors set the pace for the ones today. If you love…
Follow @JessicaPark24