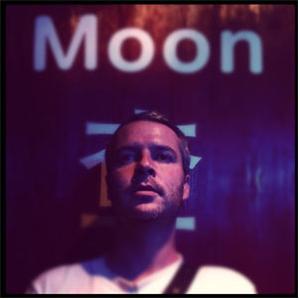 Jim Owen
Writer and director for film and television
Biography
Jim Owen is a Sundance award-winning film-maker whose films have screened round the world at Cannes, SXSW, Athens, Florida, Munich, Soho Rushes and many more.
His films
Meet Me Here
and
Class Of 2005
were selected for the Straight 8 Cannes Film Festival screening in 2004 and 2005, as well as Soho Rushes Festival and at numerous other festivals around the world, while his film
Charlie & Me
won the BBC Broadcast Film Competition in 2005.
Jim's funny and twisted story-telling could be seen in full effect in his short films
Green-Eyed Monster
(2008) and
Can We Talk?
(2009).
Can We Talk?
had its international premiere at Sundance 2010 where it picked up an Honorable Mention in Short Film-making. Larry Charles, the director of
Borat
,
Bruno
and
Curb Your Enthusiasm
, described the film as: "Hysterically funny. Brilliant performances. Cuts so close to the bone that the laughs come at a price." The film was curated recently by Vice Magazine for its YouTube channel, which has 3.3m subscribers.
His commercials include spots for Ginger Joe, McVities, Comfort and Philips, and his latest series of shorts
Panic Stations
star Brett Goldstein, Ingrid Oliver, Reuben Johnson, Alistair Green and Rachel Stubbings and have been championed by Sarah Millican, Kerry Godliman, Andrew Collins and Alice Jones at The Independent.
Jim was chosen for the BFI's Think Shoot Distribute Scheme in 2012. He is currently developing TV and feature film projects.
CV
TV
Director
Sketch comedy series about the Scottish Independence Referendum
Film
Writer & Director
Producer
Natalie Wetherell
Starring
Brett Goldstein
Ingrid Oliver
Alistair Green
Reuben Johnson
Short film series. The bit at the end of a first date when one of you panics.
Can We Talk?
Sundance Film Festival 2010 - Short Filmmaking Award: Honorable Mention
Starring
Sam Pamphilon
Rachel Stubbings
Vince gets way more than he bargains for when he dumps his girlfriend. Again.
Can We Talk? Won an Honourable Mention in Short Filmmaking at Sundance 2010.
Director
Starring
Rachel Stubbings
Alexander Kirk
Joseph Attenborough
When Molly's mother passes away, she returns home and uncovers a dark family secret.
Starring
Rachel Stubbings
Jamie Jones