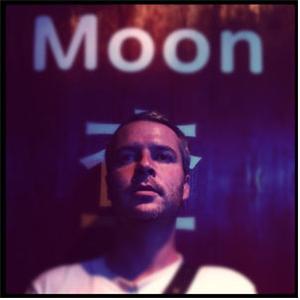 Jim


Owen

Writer and director for film and television
Jim's work has screened at Sundance (his short film Can We Talk? won an Honorable Mention in Short Filmmaking in 2010), SXSW and the BFI's London Comedy Film Festival, among many others. His work has been featured by Wholphin, Short Of The Week and Vice.
In 2017, Jim directed BBC3 Comedy Feed, Hailmakers, for BBC Studios, after previously directing the BBC2 sketch shows Sketchland and What's Funny About The Indyref?, for BBC Comedy in Scotland. In 2015 he directed 2nd Unit on Sky 1's comedy drama Agatha Raisin And The Quiche Of Death starring Ashley Jenson, for Mammoth Screen.
His commercials work includes a three-spot campaign for Royal Mail (M&C Saatchi, 2017) a film starring Seann Walsh for The Big Issue (Saatchi & Saatchi, 2016) and a commercial for Denplan featuring Spencer Jones (Brothers & Sisters, 2015). He has also directed funny commercials for brands including Subway, Huawei, McVities, Cheerios, Philips and Comfort.
His 2014 short film series, Panic Stations, featured Brett Goldstein, Ingrid Oliver, Alistair Green and Rachel Stubbings, and was championed by Andrew Collins, and The Independent's Alice Jones, and he directed the 2015 Kooples campaign parody The Wankers, written by and starring Diane Morgan & Alistair Green.
He is currently developing a feature film and further TV projects.
Television
Director
Sketch comedy series about the Scottish Independence Referendum
Film
Writer & Director
Producer
Natalie Wetherell
Starring
Brett Goldstein
Ingrid Oliver
Alistair Green
Reuben Johnson
Short film series. The bit at the end of a first date when one of you panics.
Can We Talk?
Sundance Film Festival 2010 - Short Filmmaking Award: Honorable Mention
Starring
Sam Pamphilon
Rachel Stubbings
Vince gets way more than he bargains for when he dumps his girlfriend. Again.
Can We Talk? Won an Honourable Mention in Short Filmmaking at Sundance 2010.
Director
Starring
Rachel Stubbings
Alexander Kirk
Joseph Attenborough
When Molly's mother passes away, she returns home and uncovers a dark family secret.
Starring
Rachel Stubbings
Jamie Jones