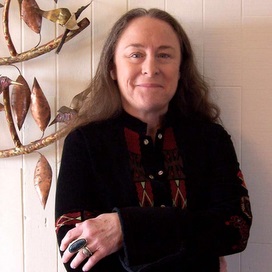 Jo-Ann


Mapson

American noveliest and short story writer
Jo-Ann Mapson is the author of several novels, including the beloved Hank & Chloe, Blue Rodeo which was adapted into a CBS TV movie and the bestsellers The Wilder Sisters and the Bad Girl Creek trilogy. Her first book, Fault Line, a collection of stories was published in 1989.

Jo-Ann also teaches fiction at the low-residency MFA Program in Creative Writing at the University of Alaska Anchorage. Her former students include the authors Earlene Fowler, Joyce Weatherford, Judi Hendricks and Heather Lende.

Jo-Ann's novels feature characters who are ordinary people living extraordinary lives and are set against compelling landscapes. These are places she has either lived in, visited, or finds unforgettable.

She lives in Santa Fe, New Mexico, with her husband and their five dogs.
If you haven't discovered Jo-Ann Mapson yet, you're in for the finest of treats - her books will move you from out-loud laughter to bittersweet tears.
Jodi Picoult
on Solomon's Oak
Set against the beautiful backdrop of the burnished New Mexican desert, Mapson's portrait of familial ties and personal discovery shouldn't be missed.

Publishers Weekly on Finding Casey