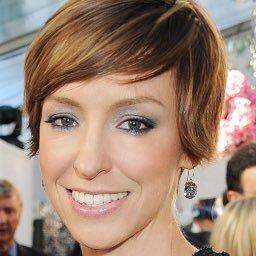 Jo Elvin is a multi-award winning editor and broadcaster who has launched and helmed some of Britain's most successful women's magazines. She is most well known as the editor in chief of Glamour, a title she launched in 2001 that rapidly became the biggest-selling women's magazine in the UK and Europe. Under her direction, Glamour quickly became the biggest selling magazine in Europe. During her time there, she also launched the internationally renowned Glamour Women of the Year Awards.
In 2018, Jo became the editor of the Mail on Sunday's YOU magazine, the most widely-read women's magazine in Britain with close to 2 million readers every week.
Jo is also a highly experienced broadcaster, regularly presenting on shows such as Lorraine and This Morning. In 2019, she was part of the BBC team commentating on the wedding of the Duke and Duchess of Sussex.
Jo also finds time to host the hit podcast, Is It Just Me, where she and co-host James Williams invite celebrities to pick over the hilarious social hang-ups we all have. Guests have included Dawn French, Luke Evans, Ellie Goulding and Anita Rani, to name a few.