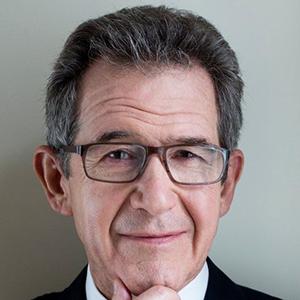 John Browne, Lord Browne of Madingley was CEO of BP from 1995 to 2007, transforming it into one of the world's largest companies. He has served as president of the Royal Academy of Engineering and chairman of trustees for the Tate galleries. He is a fellow of the Royal Society, a foreign member of the US Academy of Arts and Sciences and is chair of trustees for the Queen Elizabeth Prize for Engineering Foundation. Lord Browne holds degrees from Cambridge and Stanford Universities, and numerous honorary degrees and fellowships. He was knighted in 1998 and made a life peer in 2001. He is now chairman of L1 Energy and Huawei UK, and the author of four books including the memoir Beyond Business and the Connect, which examines how companies succeed by engaging radically with society.
This bold and timely book helps us redefine the way we think about business and serves as a compelling blueprint for the future.
Arianna Huffington
on Connect
Despite much progress in recent years, gay rights issues around the world remain a serious problem. The Glass Closet by John Browne is a brave and fascinating book that shows how businesses can lead the way in promoting gay rights and why being yourself is best for business and for you.
Richard Branson
on The Glass Closet
Fascinating and enjoyable... enthused with insight.
Brian Cox
on Seven Elements That Have Changed The World