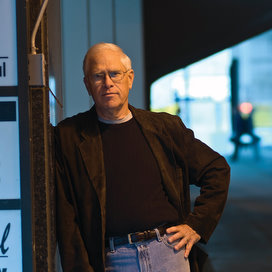 John


Sandford

American novelist
John Sandford was born John Camp in 1944, in Cedar Rapids, Iowa. He spent four years at the University of Iowa, graduating with a bachelor's degree in American Studies in 1966.

He was in the U.S. Army from 1966-68, worked as a reporter for the Cape Girardeau Southeast Missourian from 1968-1970, and went back to the University of Iowa from 1970-1971, where he received a master's degree in journalism. He was a reporter for The Miami Herald from 1971-78, and then a reporter for the St. Paul Pioneer-Press from 1978-1990; in 1980, he was a finalist for a Pulitzer Prize, and he won the Pulitzer in 1986 for a series of stories about a midwestern farm crisis. From 1990 to the present he has written thriller novels. He is the author of the bestselling series Prey and Virgil Flowers. He's also the author of two non-fiction books, one on plastic surgery and one on art.

John Sandford lives in Minnesota.

Davenport and Grant, aided by their respective allies, engage in a deadly cat-and-mouse game that will keep the reader turning the pages up to the exciting climax. This long-running series shows no sign of losing steam.
Publishers Weekly Starred Review
on Twisted Prey
Sandford at his brilliant best.

Cleveland Plain Deale on Silken Prey
The master is at it yet again…
Amy Lignor
Suspense Magazine on Stolen Prey
Wry humor, a fully realized lead, and tense atmospherics lift Sandford's suspenseful fifth novel featuring Minnesota Bureau of Criminal Apprehension agent Virgil Flowers

Publishers Weekly (starred review) on Shock Wave (Virgil Flowers series)
The master is at it yet again…
Amy Lignor
Suspense Magazine on Stolen Prey
Hard-core adventure... Davenport is an inspired creation.
Marilyn Stasio
The New York Times Book Review on Neon Prey