RTS Craft Award for Production Design
tv


Producer

Stephen McCrum

Starring
Katy Brand
Rufus Jones
Paul Kaye
Lucy Montgomery

Production Company BBC
Jon Brown co-created Mongrels with Adam Miller and wrote on the series which follows the lives of five different animals as they congregate around the bins of a south London backgarden.
With its edgy humour and celebrity cameos, the show was described as a British Family Guy. A hit with audiences and critics alike, a second series has been commissioned with the vocal talents of Katy Brand, Rufus Jones and Paul Kaye all reprising their roles.
Media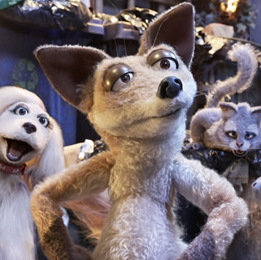 Reviews
these furry animal puppets are the funniest and most interesting EastEnders on TV right now


Jane Simon
The Mirror