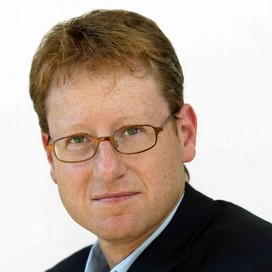 Jonathan Freedland aka Sam Bourne
Someone is killing good people. Why?
A series of murders as far apart as the backstreets of New York, the crowded slums of India and the pristine beaches of Cape Town can't be connected. Can they?
Rookie New York Times reporter Will Monroe thinks not - until his beautiful wife Beth is kidnapped. The men holding her seem ready to kill without hesitation.
Desperate, Will follows a sinister trail that leads to a mysterious cult - fantatical followers of one of the world's oldest religions - right on his own doorstep. Now he must unravel ancient propheices and riddles buried deep in the Bible to find a secret worth killing for, a secret on which the fate of humanity may depend. But with more victims dying every hour and each clue wrapped in layers of code, time is running out.......
Rights
Audio Rights
Available
The audio rights are handled by Alice Lutyens.
Kate Cooper manages the translation rights for The Righteous Men
Translation Rights Sold
Bulgarian
World
ERA & Co Publishing House
Catalan
World
Rosa dels Vents
Chinese Complex
Taiwan
Tony Culture Co Ltd
Czech
World
Euromedia Group
Dutch
World
Uitgeverij Luitingh-Sijthoff
Estonian
World
Eram Books
French
World
Editions Plon
German
World
Scherz Verlag
Greek
World
Psichogios Publ Co Greece
Hebrew
World
Kinneret Zmora Bitan
Hungarian
World
Gabo Kiado
Indonesian
World
PT Gramedia Pustaka Utama
Japanese
World
Sony Magazines Inc
Korean
World
Golden Owl Publishing Co
Lithuanian
World
Jotema UAB
Norwegian
World
Cappelen Damm
Portuguese
Brazil
Distribuidora Record
Portuguese
Portugal
ASA Edicoes
Romanian
World
Editura Polirom
Russian
World
AST Publishers
Slovene
World
Ucila International
Spanish
World
Ediciones Grijalbo
Swedish
World
Wahlstrom & Widstrand
Turkish
World
Altin Kitaplar Yayinevi
Media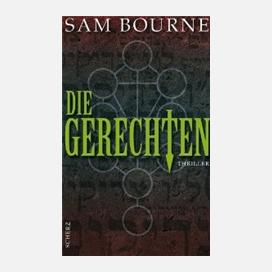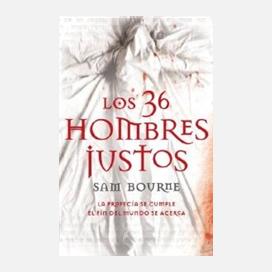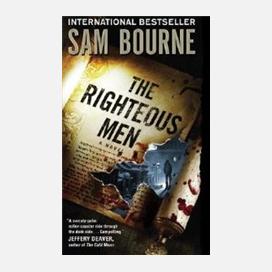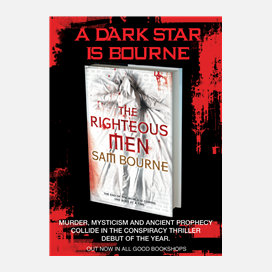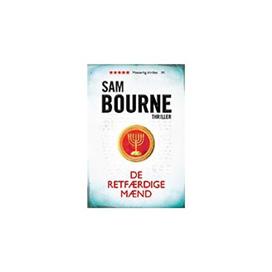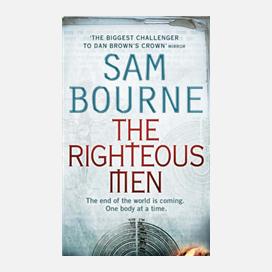 Reviews
The biggest challenger to Dan Brown's crown.
Daily Mirror
Compulsive reading....successfully blends ancient teachings with the highly charged ways of the 21st century....bears all the hallmarks of a blockbuster
Daily Express
More readable than The Da Vinci Code - the sense of menace is darker and the characters more believable.
Esquire
Always twisting and turning, Bourne's novel takes readers on a dramatic, full-throttle adventure, which ultimately offers a timely spin on the question, "Can the end ever justify the means?
Stephanie Zvirin
American Library Association
Full Review
The best thriller I've read in years
Piers Morgan
Will be compared, inevitably, to The Da Vinci Code. The similarities are difficult to ignore, but it's far better written ! will thrill any conspiracy-theory fans ! a highly enjoyable read
Psychologies