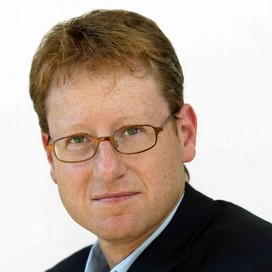 Jonathan Freedland aka Sam Bourne
book
| Jun 2017
UK & Comm →
HarperCollins
A blockbuster thriller from No. 1 Sunday Times bestselling author Sam Bourne, in which Maggie Costello uncovers an assassination plot to kill the tyrannical new president. If the president is out of control, who will take the ultimate step?
The unthinkable has happened. The United States has elected a volatile demagogue as president, backed by his ruthless chief strategist, Dan Mullan. When a war of words with North Korea's ruler spirals out of control and the President comes perilously close to launching a nuclear attack, it's clear someone has to act, or the world will be reduced to ashes.
Soon Maggie Costello, a seasoned Washington operator with liberal sympathies, discovers the plot to kill the President – and faces the ultimate moral dilemma. Should she save the President and leave the free world at the mercy of a crazed tyrant, or commit treason against her commander in chief and risk plunging the country into a civil war?

Rights
Translation Rights Sold
Dutch
World
Uitgeverij Luitingh-Sijthoff
German
World
Bastei Lübbe Verlag
Portuguese
Brazil
Distribuidora Record
Portuguese
Portugal
Saida de Emergencia
Reviews
"If you like the sinister intrigue of House of Cards mixed with the epic calamity of Homeland, you're going to love Sam Bourne's thrilling new book."

Eli Attie - Writer/Producer, The West Wing
"...a pacy, engaging and morally serious thriller that offers no easy answers on the limits of loyalty and dissent within a democracy."

Mark Lawson
The Guardian
"He may achieve nothing else, but Trump has saved the thriller. What once was paranoid now reads as realistic. As Freedland's plot grows more violent, and Trump and Bannon's ambitions become more dictatorial, you can never quite dismiss his story as fantasy."

Nick Cohen
The Observer
"a Day of The Jackal for these dizzying times, with added geopolitics."

Ian Rankin
- "Read this book."

Jeffery Archer