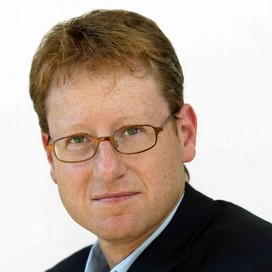 Jonathan Freedland aka Sam Bourne
book
| Fiction
| Feb 2019
UK & Comm →
Quercus
(Ed. Jon Butler & Stef Bierwerth)
Someone is trying to destroy the evidence of history's greatest crimes.
Academics and Holocaust survivors dead in mysterious circumstances. Museums and libraries burning. Digital records and irreplaceable proofs, lost for ever.
Former White House operative Maggie Costello has sworn off politics. But when the Governor of Virginia seeks her help to stop the lethal spiral of killings, she knows that this is bigger than any political game.
As Black Lives Matter protestors clash with slavery deniers, America is on a knife-edge and time is running out. This deadly conspiracy could ignite a new Civil War - but who stands to gain most from the chaos?
Taut, authoritative and explosive, To Kill the Truth takes us to the edge of anarchy, a world without truth in which history will be rewritten by those who live to shape it.
Praise for Sam Bourne:
'In To Kill the Truth, Maggie Costello rivetingly tackles a cabal of Holocaust and slavery deniers, whose aim is nothing less than to destroy memory'
Sunday Times, Thriller of the Month
'A propulsive plot and an appealing heroine . . . The premise is both intriguing and, in the current climate of post-truth, fake news and sour populism, grimly topical'
Guardian
'Chilling . . . You think today's news is nightmarish enough? Sam Bourne's provocative thriller imagines things getting much, much worse'
Mail on Sunday
'Urgently topical'
The Times
'A Day of the Jackal for these dizzying times'
Ian Rankin
​
Rights
Audio Rights
Available
The audio rights are handled by Quercus.
Kate Cooper manages the translation rights for To Kill The Truth
Film Rights
Available
Contact Luke Speed for more information
Translation Rights Sold
German
World
Bastei Lübbe Verlag
Reviews
Sam Bourne's To Kill the Truth is imaginative, intelligent and thought-provoking.

The Times
Full Review
The novel has a propulsive plot and an appealing heroine- series character Maggie is game, smart and, it must be said, miraculously non-flammable.

The Guardian
Full Review