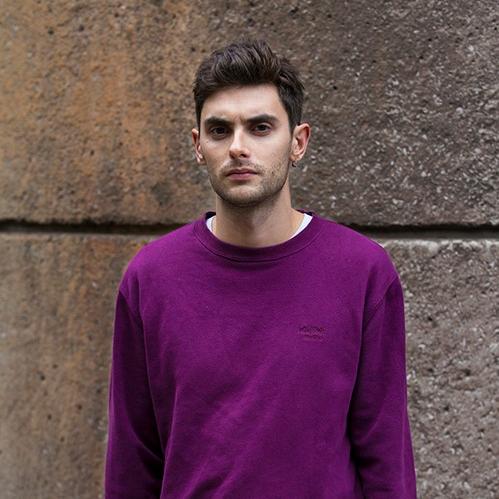 Joseph


Charlton

Writer for Television and Theatre
Joseph Charlton is a multi-award winning writer from the North East. He wrote an episode of the second season of critically acclaimed series Industry, for HBO/BBC. He is developing an eight-part television adaption of his play Brilliant Jerks with New Pictures for the BBC and is also developing new television projects with See Saw Films, and BBC Studios. In 2018 Joseph was selected for the BBC Drama Room scheme, and in 2019 he was selected for the BBC TV Drama Writers' Programme.
His play ANNA X, inspired by the life of Anna Delvey, had a sold out run in the West End last summer, starring Emma Corrin and Nabhaan Rizwan, and received excellent reviews. ANNA X premiered at the Vaults Festival in 2019 to 5* press and received the Origins Award for Outstanding New Work. This revival will star Golden Globe Award-winner Emma Corrin and Royal Television Society's 2019 Breakthrough star Nabhaan Rizwan; both making their West End debuts.
Joseph's 2018 play Brilliant Jerks sold out at the Vaults and was given a 'Best Show' award by the festival. In 2017, his play Anniversary was published in the literary magazine Arete, which has previously put out new work by Tom Stoppard, Patrick Marber, Nina Raine, and others.

Television
Writer
Creator
Mickey Down and Konrad Kay
Script commission and 12 week writers' room.

Bad Wolf
for
BBC Two,
HBO
2020 BBC script commission

Theatre
Writer
ANNA X
Origins Outstanding New Work Award
Starring
Emma Corrin
Nabhaan Rizwan
Immersed in an addictive world of private views, front-row
fashion shows, and endless parties, Anna and Ariel find themselves struggling for ways to keep up with New York's dazzling social elite. A new play inspired by the life of con artist Anna Delvey.
Vaults Festival 2019 / Harold Pinter Theatre
Brilliant Jerks tells the story of three people – a driver, a coder, and a CEO – working for one tech monolith, but living worlds apart.

Published in Arete Magazine, Spring/Summer 2017
High Tide Rehearsed Reading