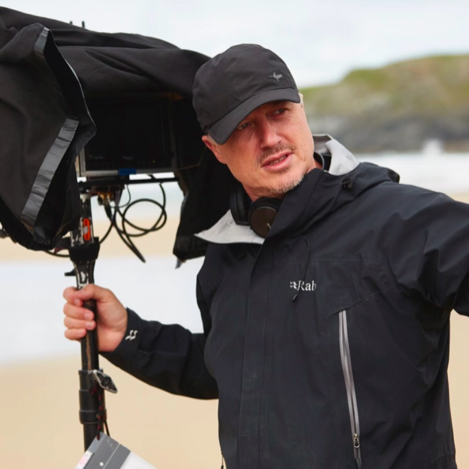 Joss


Agnew

Director for film and television
Joss Agnew's distinctive approach to main-stream drama has resulted in his lead-director role on series 3 and 4 of Mammoth Screen's high-profile series Poldark. Previous to this Joss directed the finale episodes of ITV's comedy/drama Brief Encounters with Penelope Wilton, Sophie Rundle & Sharon Rooney.

Employing his cinematic and energetic style Joss has directed further prime-time shows such as Mr Selfridge, Law & Order:UK and the dark action-based drama Jekyll and Hyde starring Tom Bateman and Richard E Grant. Previously, in the challenging area of Children's drama Joss' inventive work on The Sarah Jane Adventures, The Story of Tracy Beaker and Young Dracula has earned him 3 RTS Awards.
Most recently Joss directed two blocks of The Irregulars for Drama Republic/Netflix. He is currently working on Tinkertown (The Man Who Fell to Earth) starring Chiwitel Ejiofor and Naomie Harris for CBS Studios/Showtime.
Television
Director
Starring Chiwitel Ejiofor and Naomie Harris.
CBS Studios/Showtime
In production
Starring
Mark Hugh-Williams
Thaddea Graham
Darci Shaw
The Irregulars follows a gang of troubled street teens who are manipulated into solving crimes for Doctor Watson and Sherlock Holmes. Joss directed episodes 3, 4, 7 & 8.
Drama Republic for Netflix
for
Netflix
Producer
Jane Featherstone
Starring
Nicola Walker
Sister Pictures
for
BBC One,
Sundance
In production
Creator
Simon Maxwell, Matthew Parkhill
Starring
Joe Dempsie
Karima McAdams
Endor Productions
for
Fox
Mammoth Screen
for
BBC One
Writer
Oriane Messina, Fay Rusling
Starring
Sophie Rundle
Angela Griffin
Writer
Gareth Roberts, Charlie Higson
Starring
Tom Bateman
Ruby Bentall
Starring
Ron Cook
Jeremy Piven
Starring
Lisa Burstow
Terry Kiely
Alison King
Hewland International
for
SKY
Starring
Bradley Walsh
Robert Glenister
Harriet Walter
Creator
Jeremy Brock, Paul Unwin
Starring
Derek Thompson
Suzanne Packer
Creator
Phil Ford, Russell T. Davies
Starring
Scott Haran
Annette Badland
Creator
Ann McManus, Maureen Chadwick
Starring
Philip Martin Brown
Jason Done
Chelsee Healey
Creator
Russell T. Davies
Starring
Elizabeth Sladen
Daniel Anthony
Alexander Armstrong
Producer
Gordon Clark, Oliver Dennis
Hewland International
for
SKY
Writer
Jacqueline Wilson, Mary Morris
Starring
Dani Harmer
Creator
Danny Robins, Dan Tetsell
Starring
Keith-Lee Castle
Clare Thomas
Gerran Howell
Creator
Phil Redmond, Colin McKeown
Starring
Diane Burke
Alexandra Fletcher
Starring
Dani Harmer
Montanna Thompson
Ciaran Joyce
Starring
Ashley Taylor Dawson
Nick Pickard
Kieron Richardson
Film
Director
Starring
Alice Connor
Harry Ferrier
Ciaran Joyce
Starring
Margaret Graves
Rachel Wilson