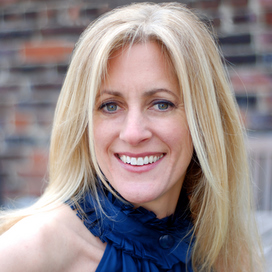 ICM Partners
Julie Klam grew up in Bedford, New York. After attending NYU's Tisch School of the Arts and interning at Late Night with David Letterman, she went on to write for such publications as O: The Oprah Magazine, Rolling Stone, Vogue, Harper's Bazaar, Glamour, and The New York Times Magazine. She has also written for VH1 television's Pop-Up Video, where she earned an Emmy nomination for Outstanding Special Class Writing. She married the show's producer, Paul Leo.

They live in Manhattan with their daughter and several dogs.
Julie Klam is like Proust, if he wrote about dogs instead of madeleines, wrote English instead of French, had better hair-and wrote exceptionally hilarious books that you can't help reading all at once.
Patricia Marx
on Love At First Bark