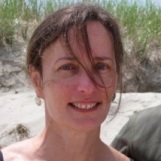 Julie Schumacher grew up in Wilmington, Delaware and graduated from Oberlin College and Cornell University.

Her first published story, "Reunion," written to fulfill an undergraduate writing assignment ("tell a family tale"), was reprinted in The Best American Short Stories 1983. Subsequent stories and essays have been published in The Atlantic, The New York Times, Ms., and Prize Stories/The O.Henry Awards: 1990 and 1996.

Her first novel, The Body Is Water, was an ALA Notable Book of the Year and a finalist for the PEN/Hemingway Award. It was translated into German, Norwegian, Swedish, Finnish, Danish, Hebrew and Greek. Her other books include a short story collection, An Explanation for Chaos, and five novels for younger readers: Grass Angel, The Chain Letter, The Book of One Hundred Truths (winner of a Minnesota Book Award), Black Box (an ALA Best Book for Young Adults) and The Unbearable Book Club for Unsinkable Girls.

She is a professor of English and Creative Writing at the University of Minnesota.
You should read "Dear Committee Members"; maybe it will bring you back to life.
Brock Clarke
The New York Times Book Review on Dear Committee Members
A creative writing professor herself, Schumacher crafts a suitably verbose but sympathetic voice for Fitger, a man who exudes both humor and heart

Publishers Weekly on Dear Committee Members