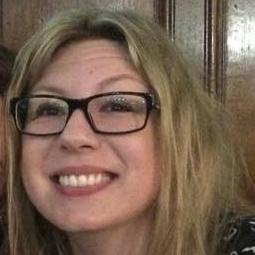 Kara is the series producer of all five series of Channel 5's ground-breaking, critically acclaimed crime drama, Suspects. Before that, she storylined and produced BBC Scotland's flagship series, River City.
Kara began her career as a script editor, working on international co-productions of animated and live action children's series. She returned to the UK to script edit and storyline some of our best-loved long-running shows, including Holby City, The Bill and Hollyoaks, which won a clutch of BAFTAs, NTAs and Soap Awards during her tenure.
Kara has served as a semi-final juror for the International Emmys, and also worked closely with Lynda La Plante on her Above Suspicion novels for Simon and Schuster, which were adapted into a successful ITV series.
Television
Producer
Director
John Hardwick, Steve Hughes, Craig Pickles, Fiona Walton
Writer
Steve Bailie, Emma Goodwin, Jackie Malton, Jake Riddell, Kathrine Smith
Starring
Clare-Hope Ashitey, Lenora Crichlow, Perry Fitzpatrick, Damien Molony, James Murray, Fay Ripley
Innovative, critically acclaimed British crime drama, made distinctive by its improvised dialogue and documentary shooting style.
Director
Ade Bean, Stuart Davids, James Henry, Jim Shields, Fiona Walton
Writer
Steve Bailie, Rob Fraser, Louise Ironside, Paul Logue, Kathrine Smith
BBC Scotland's flagship drama.
Story Producer
Storylining over 50 hours of BBC Scotland's flagship drama.
Storylining over 250 episodes of Channel 4's daily soap opera for young adults.
Lime Pictures
for
Channel 4
Storylining over 100 hours of ITV1's primetime cop show.
Storylining over 50 hours of BBC1's primetime hospital drama
Script Editor
Writer
Joe Ainsworth, Mark Catley, Daisy Coulam, Martha Hillier, Dan Sefton
Script editing over 50 hours of BBC1's primetime hospital drama.
Storylining and script editing Kenya's only home-grown soap opera, and mentoring the writing team.
Script editing over 70 episodes of Channel 5's daily soap opera.
Talkback Thames
for
Channel 5
Script editing children's drama and animation series.
Winchester Film and Television
for
GMTV,
TV2 Norway