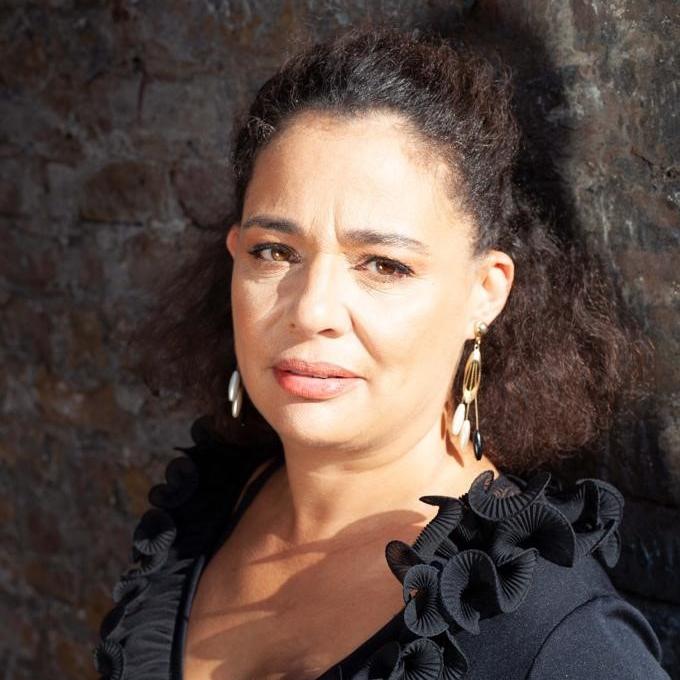 Born in London to English and Jamaican parents, Karen McCarthy Woolf is the author of two poetry collections and the editor of six literary anthologies. Shortlisted for the Forward Felix Dennis and Jerwood Prizes, her debut An Aviary of Small Birds tells the story of losing a son in childbirth and was an Observer Book of the Year. Her latest, Seasonal Disturbances, explores gentrification, the city and the sacred, was a winner in the inaugural Laurel Prize for ecological poetry and excerpted in the Financial Times and the Guardian.

In 2019 she moved to Los Angeles as a Fulbright Postdoctoral Scholar and Writer in Residence at the Promise Institute for Human Rights at UCLA, exploring the relationship between poetry, law and capitalism's impacts on black, brown and indigenous bodies.

She has presented and performed her work at literature festivals worldwide - in Mexico, Trinidad, Jamaica, Italy, America and China at a variety of venues such as the Royal Festival Hall, Barbican and King's Place for Poetica Electronica, which showcased music collaborations with various dance and techno producers. Her poems have been translated into Turkish, Swedish, Spanish, Polish and Dutch, produced as animated and choreographed short film, exhibited by Poems on the Underground and dropped from a helicopter over the Houses of Parliament in a poetry 'bombing'.

Karen also writes for radio and recent highlights include a multi-authored adaptation of Virginia Woolf's Orlando which was nominated for a BBC Audio Award in 2020 and a reversioning of Homer's Book of the Dead in which Odysseus is reimagined as a London cab driver for BBC Radio 4's Book of the Week.

She has served as Chair and Judge of the Brunel International African Poetry Prize several times and was a judge of the National Poetry Competition in 2021 which made literary history when the panel awarded the prize to a black writer for the first time in 40 years.

After returning to the UK she travelled to Brazil in 2021 as an artist in residence at the Sacatar Institute in Bahia to research new work that explores sugar and its cultural and material legacies.