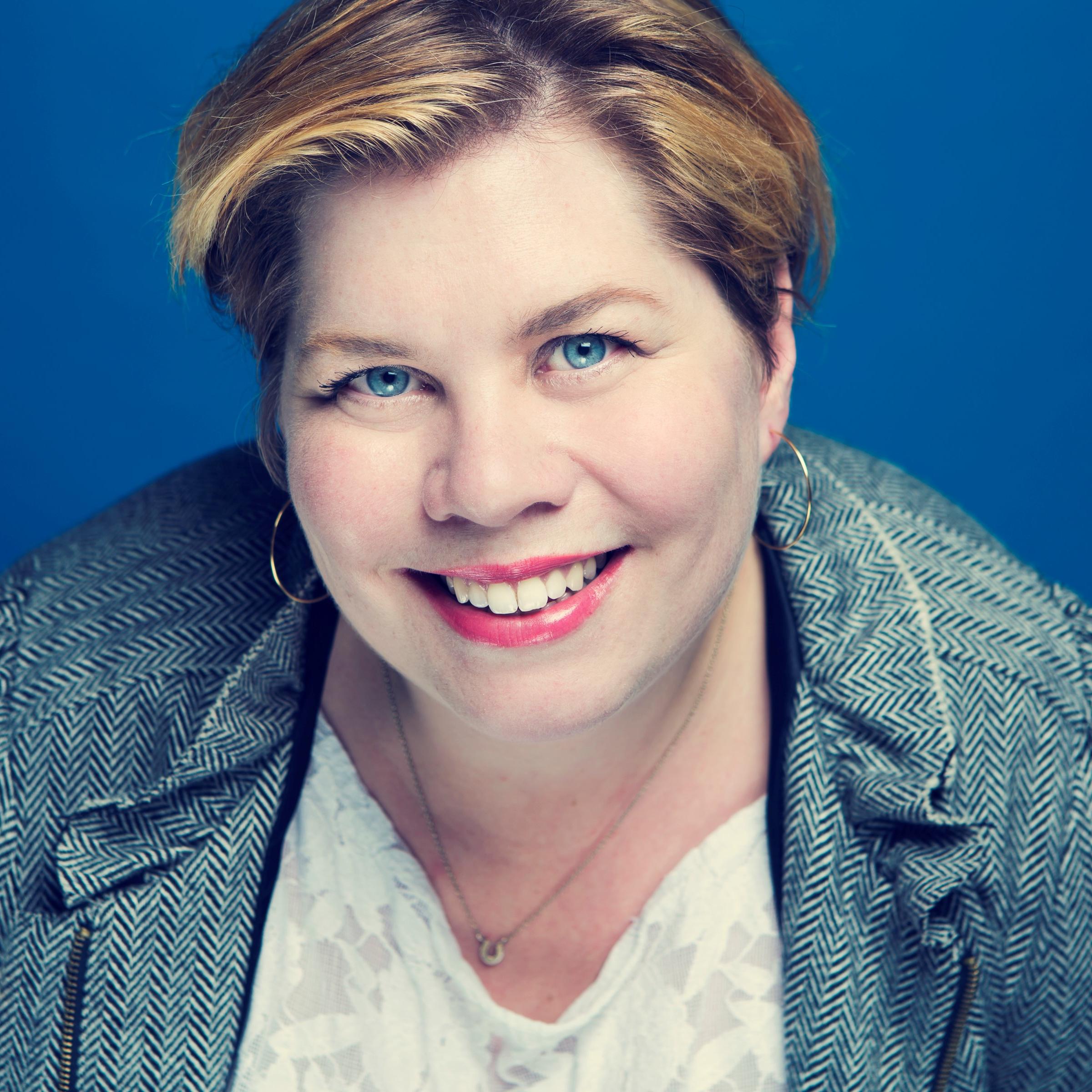 Katy Brand is an award-winning writer, comedian and actor. After starting to write and perform comedy as a student at Oxford University, she became a regular on the UK live sketch comedy scene, joining the prestigious Ealing Live! team, which also included Alice Lowe, Gareth Tunley, Tom Meeten and Sally Hawkins. In 2005, she took her debut Edinburgh show 'Celebrities Are Gods' to the Fringe, which was immediately picked up for a Comedy Lab for Channel 4 ('Slap'). This later became her award-winning ITV sketch show, 'Katy Brand's Big Ass Show', which she devised, wrote and starred in. It ran for three series, and later became a nationwide live tour. It has been sold to multiple overseas territories.
Katy won a British Comedy Award for Best Female Newcomer in 2008, and was also nominated for a Royal Television Society Award the same year.
During this period, she wrote 'Mouthtrap' with BAFTA Award winning actor, Katherine Parkinson ('The IT Crowd', 'Humans'), which ran for two series on BBC Radio 4. The pair also performed in the show. Since then she has written for and appeared in numerous radio and TV shows from Radio 4's News Quiz to Channel 4's Peep Show, and SKY's Palm D'Or winning Psychobitches. Her work also includes Katy Brand's Christmas Cracker for SKY and Common People: Eleanor for Baby Cow and SKY, both of which she wrote and starred in. She has developed a film script 'Settle Down' with Emma Thompson, with funding from the BFI and Scott Free. This led to further script work for others including most recently Vertigo Films, and Fudge Park (the company owned by Inbetweeners creators Iain Morris and Damon Beesley) on their feature The Festival.
Katy currently presents the Penguin Podcast for Penguin Books, recently interviewing authors such as Sir Michael Morpurgo (War Horse), Markus Zusak (The Book Thief) and Gabourey Sidibe. Katy published her debut novel Brenda Monk is Funny ('essential reading' – Irvine Welsh)in 2014. Her debut play 3Women starring Anita Dobson opened at Trafalgar Studios 2 in May 2018 ('it has heart and lots of laughs' The Daily Mail, 'sharp and convincing' The Guardian, 'witty and insightful – I really recommend this' Woman's Hour BBC Radio 4) and is published by Samuel French.

Katy is writing a new book I Carried a Watermelon which will be part memoir, part homage to Dirty Dancing, being published on 31st October 2019 by HQ, an imprint of Harper Collins.
Film
Lil
Director
Max Giwa / Dania Pasquini
Katya
Root Films / Universal Pictures
Miss Turvey
McPhee Farmyard Productions / Working Title
Big Sheila
Director
Helen Grace / Irvine Welsh
Dust / Channel Four International
Theatre
Assistant Director & Writer
Director
David Sant / John Gordillo
Television
Writer
Hermione Pillsen
Director
Diarmuid Lawrence
Replacement Celeb Booker
Director
Paul Duddridge / Andrew Gillman
Cheerleading Trainer
Director
Ben Kellett / Michael Cumming
Lucy
Objective Productions / Channel 4
Eleanor
BSkyB / Baby Cow Productions
Assistant Director & Writer
World's End Productions / ITV2
World's End Productions / ITV2
World's End Productions / ITV2 / ITV1