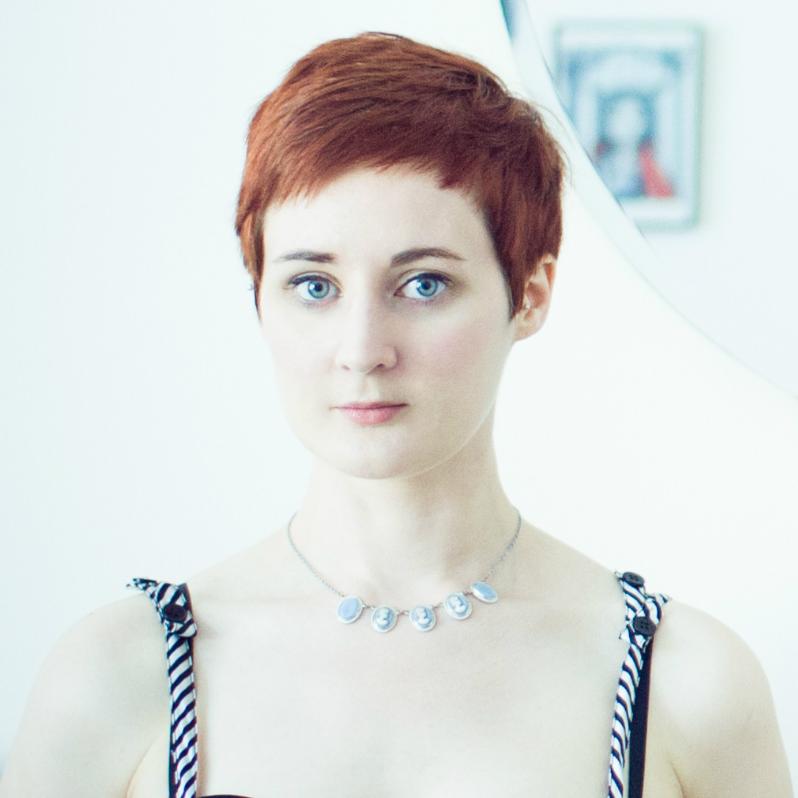 Kirsty Logan is a Scottish novelist, poet, performer, literary editor, and writer of short fiction. Her short story collection The Rental Heart and Other Fairytales was awarded the Polari First Book Prize as well as the Saboteur Award for Best Short Story Collection.

Her debut novel The Gracekeepers won a Lambda Literary Award and its prequel, The Gloaming, was published by Vintage in April 2018.
Her third short fiction book, Things We Say in the Dark, is a collection of feminist, literary horror stories.
This Working-Class Writers' Prize from @Writers_Artists looks great: a cash prize, mentoring from @jessicacandrews,… https://t.co/0iq9Pe7Gck
Follow @kirstylogan
Just in time for Halloween comes Kirsty Logan's deeply, deeply unsettling and brilliant collection of short stories.
The Stylist
on Things We Say in the Dark
Frequently compared to Angela Carter for her luxuriant imagination and love of fairytales, Kirsty Logan shifts from the uncanny to the terrifying.
Suzi Feay
The Guardian on Things We Say in the Dark
Kirsty Logan has in my opinion created an absolutely perfect collection of dark, vivid, insidiously creepy and outright horrifying tales to really drawn you in, mesmerise you and spit you back out again with a buzzing brain full of tumbling thoughts.
Bookish Chat - Blogger
on Things We Say in the Dark
If you're after finely crafted feminist short stories, each one gripping and unnerving in equal measure, by a rising-star writer who's been compared to Margaret Atwood, this is for you.
Stella Magazine
on Things We Say in the Dark