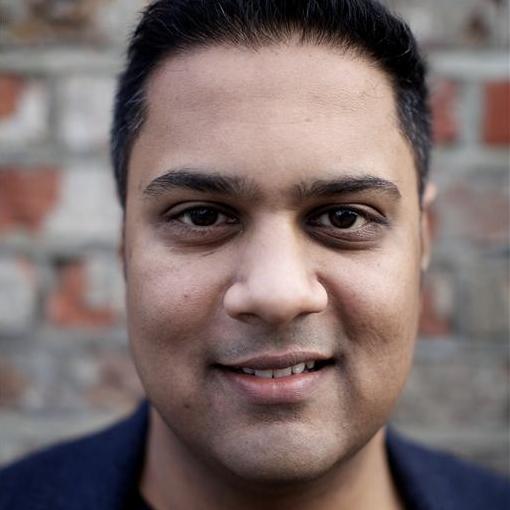 Krish


Majumdar

Director of documentary and fiction



Krishnendu is an award-winning producer and director. He won the John Brabourne Big Five film award and a Mental Health in Media Award in 2008. His work has been nominated for a British Comedy Award, a Royal Television Society Award, a National Television Award, a Broadcast Award as well as a BAFTA. Krish's direction was also shortlisted for a Grierson Award and nominated for a BAFTA

Described by Screen International as one of "the brightest new hopes of the British film industry" in their 2006 'Stars of Tomorrow' list and "the maker of uncompromising documentaries" by The Independent.

Krish was Series Director of the hugely successful An Idiot Abroad, Executive Produced by Ricky Gervais and Stephen Merchant and starring Karl Pilkington, which broke viewing records for Sky1HD. The series has been broadcast in 140 territories around the world including being the highest rated show on the Science Channel in the US. The DVDs have gone on to sell over 1.3 million copies. Krish was Executive Producer and directed 2 episodes of the second series, which returned to Sky1HD in September 2011 which has gone on to be shown in 210 territories around the world. He was Executive Produced on An Idiot Abroad 3 – a 3 part special for Sky1HD.
He has also just set up an independent production company - Me & You productions with Richard Yee. Their first production was to co-produce An Idiot Abroad 3. They have also made the award-winning Hoff The Record and the critically acclaimed I AM, an drama anthology series starring Vicky McClure, Samantha Morton and Gemma Chan, created by film maker Dominic Savage and broadcast on Channel 4.
Krish is on the Board of Directors UK and is an elected member of the BAFTA Television Committee. He was on the Board of BAFTA and Chairman of the BAFTA Learning and Events committee from 2006-10.
Krish is to become the next chairman of BAFTA and the first person of color to occupy the prestigious post. He will begin his two-year tenure in 2020.

Film
Director
Starring
Christopher Eccleston
Archie Punjabi
Radio
Director
Gifted
Mental Health in Media Award
5 x 15'
Starring
Archie Panjabi
Nina Wadia
Winner of the Mental Health in Media Award
Production Company Crosslab Productions
Broadcaster
BBC Radio 4
Assistant Director
Writer
Joanna Murray-Smith
Starring
Ciaran Hinds
Lia Williams
Starring
Kenneth Cranham
Ian McKellen
Sophie Thompson
John Wood