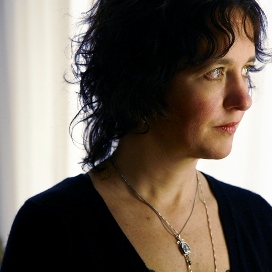 Laura


Kasischke

Novelist and poet
Laura Kasischke teaches in the University of Michigan MFA program and the Residential College. She has published seven collections of poetry and seven novels.

Her work has won her numerous awards and in 2011, she was awarded the National Book Critics Circle Award in Poetry for Space, In Chains. She is the recipient of two fellowships from a National Endowment for the Arts, as well as several Pushcart Prizes. In 2005, she was The Frost Place poet in residence and in 2009 she was awarded a Guggenheim Fellowship in Creative Arts – Poetry.

Two of her novels have been made into films, including The Life Before Her Eyes (2007) starring Uma Thurman, and her novel, The Raising, was shortlisted for the 2011 Prix Femina (France).

Laura lives with her family in Chelsea, Michigan.
Kasischke skillfully mixes an insightful look at a damaged woman with a twisty plot that builds to a shocking ending.

Publishers Weekly on Mind of Winter
Winner of a National Book Critics Circle Award for her poetry, Kasischke also writes fine fiction; this novel is up for France's Prix Médicis étranger, and Kasischke's writing has been compared to that of Joyce Carol Oates. Like Mona Simpson (Anywhere but Here), Kasischke vividly depicts a woman's tormented inner world.

Library Journal on Mind of Winter