In a city filled with wonders, one girl can do the most wonderful thing of all.

Georgie is special.

Not only is she the one person who can disappear at will, but since she found her parents, she's become The Richest Girl in the Universe. She may be special, but is she lucky? Her parents have forbidden her to vanish, her new school is full of snooty heiresses, she's had a growth spurt that makes her as graceful as a grizzly, and her best friend in the world, a belligerent boy named Bug, seems to have abandoned her.

But adventure is just around the corner, as a madman who calls himself The Chaos King has Georgie and Bug in his sights. In their efforts to save themselves from his insane plans, Georgie and Bug discover some of the amazing secrets of the city they love. Their journey will lead them to confront a pack of blasé vampires, a living lion of stone, a disgruntled teenage poet, a candy-loving sloth, The Second Richest Girl in the Universe, a fussy man named Mr. Fuss, and finally, the brink of the unimaginable. . . .
Rights
Roxane Edouard manages the translation rights for The Chaos King
Media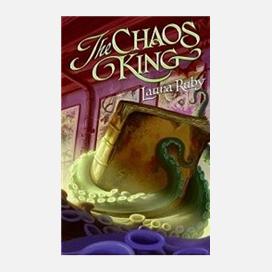 Reviews
Readers who like action, humor, and fantastical turns of events will like this unusual adventure that is full of unique characters.
School Library Journal
Fun [and] fast-paced.
Chicago Tribune
Grand amusement for the hip and clever.
Kirkus Reviews
A wonderful story about how being different can be infinitely preferable to being ordinarily beautiful.
KLIATT