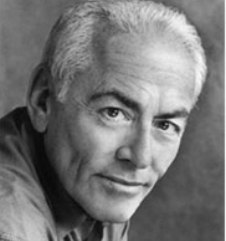 ICM Partners
Lee Eisenberg has enjoyed a colourful and distinguished career in both the creative and business industries. As the Editor-in-Chief of
Esquire
magazine, he saw the magazine win a number of awards, and he also served as the founding editor of
Esquire
in the U.K.
In 1991, Lee was recruited to be one of six founding partners of the Edison Project, an initiative to design a business and academic plan for a proposed system of world-class schools across the USA. In 1995, he joined Time Inc. where, as a consulting editor of strategic development, he helped
TIME
magazine launch a series of new initiatives, before moving jobs to become the Executive Vice President and Creative Director at Lands' End. In this role, he oversaw all print and online creative efforts, as well as the company's national advertising, marketing, and public affairs activities. Eisenberg resigned from Lands' End in 2004 to begin work as an author. His first book,
The Number: A Completely Different Way to Think About the Rest of Your Life
was named by
Business Week
as one of the Top 10 Career Books of 2006. It also earned a place on numerous bestseller lists, including the
New York Times, The Wall Street Journal, Business Week
, and
USA Today
, and has been published internationally.
Shoptimism: Why the American Consumer Will Keep on Buying No Matter What
was published in 2009. It was been widely cited for its insights into American consumerism. He delivers frequent keynote presentations that draw on the research conducted for both of his books.
Currently, Lee serves as Executive Vice President and Director of Creative Strategy at Chicos FAS. He has been a visiting scholar at the University of Pennsylvania, and was one of the founding fathers of Rotisserie League Baseball.
He divides his time between Chicago and New York City.
An engaging read and … a solid choice for those interested in consumer or marketing studies

Library Journal on Shoptimism
Challengingly thought-provoking, Eisenberg's self-probing processes will encourage anyone to further ponder the meaning of life.
Kirkus
on The Point Is
The Number belongs alongside Malcom Gladwell's Blink and Steven Levitt's Freakonomics. Think of The Number not as financial how-to guide, but as a call to arms
Ellen Uzelac
Wealth Manager on The Number