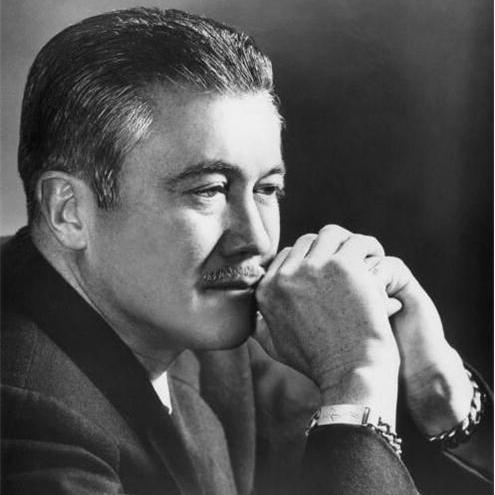 1907-1993

Leslie Charteris was born in Singapore in 1907. It was his third novel, Meet - The Tiger! (Ward, Lock & Co., 1928), which introduced Simon Templar to the world. Like his hero, Charteris was tall, handsome and multi-lingual. Born to a Chinese doctor and an English woman. After his early childhood years in Singapore, he was brought up in England. He was well-educated, dashing and adventurous, but also, because of the circumstances of his birth, an outsider in his own country. After becoming a successful writer in the UK, he lived for some years in the US, and was a bestselling novelist and a sought-after screenwriter in Hollywood. He was fluent in several languages, a passion that led him to write a guide book to learning Spanish, the English translation of a biography of famed matador Juan Belmonte and forty French Saint adventures which have never been translated into English. He wrote true crime stories about crooked religious leaders, had a monthly column in the epicurean journal Gourmet magazine and devised a pictorial sign language which he called Paleneo subsequently writing a book about it. He was an early member of MENSA, a sailing companion of Errol Flynn and Gregory Peck, played tennis with Marlene Dietrich, flew on the maiden voyage of the Hindenberg, and traveled the world.

In the 1930's Simon Templar, aka The Saint, was the British pop culture sensation of his day. The books topped the best-seller charts and his popularity cut across all class lines, spreading to the United States in 1935 where his fifteenth adventure, The Saint in New York, dominated US best-seller lists for many weeks. Subsequent decades saw another thirty-five Saint books (in addition to the forty which were written in French.) Those original adventures for The Saint have been translated into more than two dozen languages, sold over forty million copies around the world and have provided the inspiration for fifteen feature films, three television series, ten radio series and a comic strip that was globally syndicated for over a decade. The earliest of the TV shows, starring Roger Moore, seems to be in perpetual re-runs, always being shown somewhere in the world almost fifty years after it first debuted. The series ran on US television from 1967-1969, and The Return of the Saint aired 1979-1980. A theatrical movie was released in 1997, starring Val Kilmer and Elizabeth Shue. A pilot for a new TV series to be produced by Brad Krevoy has been filmed and stars Adam Rayner, Eliza Dushku and Greg Grunberg.

The Saint novels, 20th Century Robin Hood adventures, are witty and amusing precursors to the James Bond novels. They are hugely enjoyable stories of a clever and physically powerful rogue adventurer, defending the honor of his country and his friends, defeating the forces of crime and political treachery, while relieving villains and thieves of their ill-gotten gains, and remaining true to his ideals.