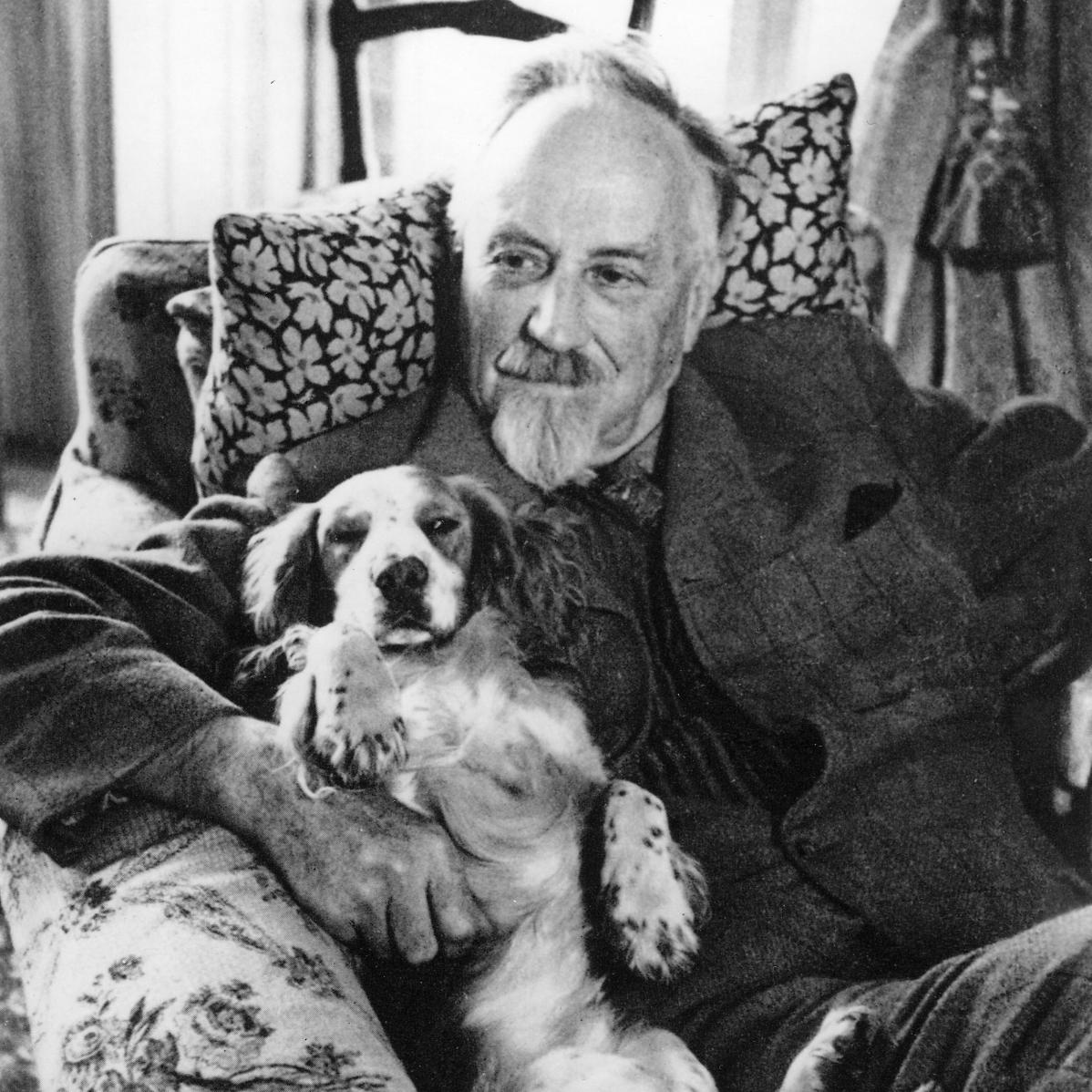 Lord


Dunsany

Writer and dramatist

1878–1957
'Dunsany stands dedicated to strange and lovely worlds of fantastic beauty. To the truly imaginative he is a talisman and a key unlocking rich store houses of dreams.' H.P.Lovecraft

Edward John Moreton Drax Plunkett, 18th Baron Dunsany, was a prolific and versatile Irish writer and dramatist particularly notable for his work in fantasy and horror published under his title Lord Dunsany.

Educated at Cheam, Eton and Sandhurst, in 1899 Lord Dunsany inherited both Dunsany Castle and the title that was to become his literary pseudonym. His first published collection of stories, The Gods of Pegana (1904), was hugely influential and is considered a major influence on the work of J. R. R. Tolkein and Ursula K. le Guin. He was also the only writer ever to have a collection edited by W. B. Yeats, whom he knew well.

Dunsany was renowned for the range of his work. Throughout his career he continually amended his style, moving from the lofty tone of his earliest fantasy stories, through the more self-conscious The Book of Wonder (1912), and finally to the more naturalistic settings and descriptions in his later work.

In 1924 Dunsany published the novel The King of Elfland's Daughter (1924), which inspired Neil Gaiman's Stardust (novel and film adaptation) and is regarded today as a classic of fantasy literature. Later, his many stories featuring the character Jorkens were praised by Arthur C Clarke, who corresponded with Dunsany and allowed an essay of his to be used as an introduction to one of the collections. Lord Dunsany also wrote several popular plays and radio plays, and enjoyed such popularity as a poet in the 1920's that a line of his is quoted in F. Scott Fitzgerald's debut novel This Side of Paradise.

Since his death in 1957, Lord Dunsany has influenced many of the world's most prominent fantasy and science fiction authors including Michael Moorcock, Gene Wolfe and Robert E. Howard, as well as filmmakers such as Guillermo del Toro and literary authors including Jorge Luis Borges.

Dunsany Castle houses all of Lord Dunsany's original manuscripts as part of the family archive (scholarly access possible by application) alongside other works which Dunsany enjoyed hand-transcribing into specially bound volumes.