book
| Fiction
| 2013
US & Canada →
Simon & Schuster
Delve into the extraordinary abilities of the twelve-year-old mind in this thrilling start to a middle-grade series that expands the possibilities of power.

No one has any confidence in twelve-year-old Christopher Lane. His teachers discount him as a liar and a thief, and his mom doesn't have the energy to deal with him. But a mysterious visit from the Ministry of Education indicates that Chris might have some potential after all: He is invited to attend the prestigious Myers Holt Academy.

When Christopher begins at his new school, he is astounded at what he can do. It seems that age twelve is a special time for the human brain, which is capable of remarkable feats—as also evidenced by Chris's peers Ernest and Mortimer Genver, who, at the direction of their vengeful and manipulative mother, are testing the boundaries of the human mind.

But all this experimentation has consequences, and Chris soon finds himself forced to face them—or his new life will be over before it can begin.
Rights
Film Rights
Available
Contact Lily Williams for more information
Media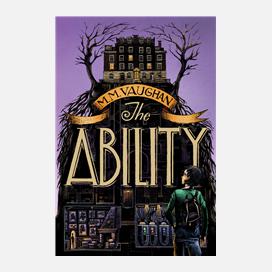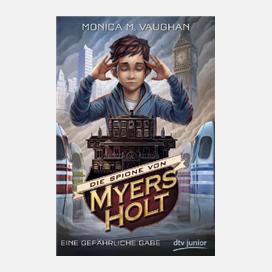 Reviews
Adventure? Check! Humor? Check! Six twelve-year-olds who can enter people's minds? Check! This book has it all! The reader follows Christopher Lane as he transitions from the troublemaker that all the teachers hate to the most talented in school. After being expelled, Chris enrolls in a highly exclusive school which only excepts 6 students a year. He goes on a dangerous mission to save the prime minister and makes some new friends in the process. This book is AMAZING!! Five Stars.
Palo Alto Library
Vaughan showcases a Dahl-esque flair for the grotesque- and the descriptions of the secret underground school (not to mention superpowers!) will have younger readers longing to enroll.
Kirkus
A brilliantly crafted tale, from the quality of the writing to the twistiness of the plot and the complexity of the real-life issues the characters are dealing with…A thrilling, touching and thought-provoking read.
Common Sense Media
Reminiscent of early Harry Potter novels with its neglected hero, oddball teachers, eccentric assortment of classmates, and secret school where students learn to harness their powers, the novel still manages ultimately to feel fresh and original, and the narrative strikes a delicate balance between light-hearted wish-fulfillment, fun, dark moments of heartbreak, and genuine suspense…Those looking for a read-alike to Stewart's The Mysterious Benedict Society will be delighted with Christopher's adventure.
The Center for Childrens' Books
The Ability is extraordinary. That is the perfect word to describe it. It has lots of action, suspense, mystery, and some comedy, as well. Luckily, there is a sequel coming soon, Mindscape. I knew there would be one because there was a cliff hanger ending. There is not a dry spot in this book, no page that I had read twice to understand it. It is like Harry Potter for the next generation. This book is great for anyone, young or old. I would certainly recommend it.
Teen Ink
Readers will enjoy the candy-shop wish fulfillment in this fast-paced, superhero-tinged spy novel. With its comics-style origin stories and vows of revenge, this first book in a planned series has an intriguing concept that could hit a middle-grade sweet spot.
Publishers Weekly