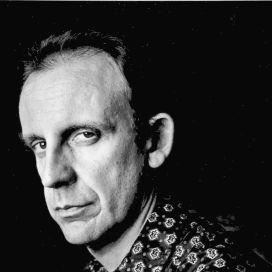 ICM Partners
Madison Smartt Bell is the author of fourteen previous works of fiction, including All Souls' Rising (a National Book Award finalist), Soldier's Joy and Anything Goes. He lives in Baltimore, Maryland, where he teaches in the Creative Writing Program at Goucher College.

This is one of those rare biographies in which you don't feel like skimming the first 35 pages.
Dwight Garner
The New York Times on Child of Light
A work that makes lucid the shadows and darkening corners that were encroaching on an America increasingly lost to its own history and self-respect. . . . As unforgettable as the events that inspired it.
Robert Stone, author of Dog Soldiers
on The Color of Night
In this sharp blade of a novel, every word is weaponized as Bell stands at the portal to chthonic evil.

Booklist on The Color of Night
A hybrid of mid-career Cormac McCarthy and the film collaborations of Quentin Tarantino and Robert Rodriguez. . . . Bell's skills as a novelist are amply in evidence.

Kirkus on The Color of Night
A truly unnerving mythical novel that asks us to piece together what is left of a shattered collective unconscious. Bell's devastated, traumatized characters surf the debris of who we are and where we've been.
A.M. Homes, author of This Book Will Save Your Life
on The Color of Night