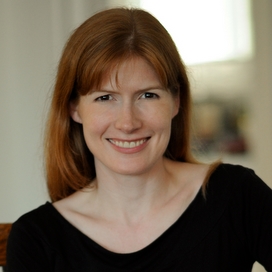 Maile


Meloy

Novelist and short story writer
Maile Meloy grew up in Montana. She graduated in English from Harvard and received an MFA in creative writing from the University of California, where she taught undergraduate fiction and composition.
Maile's stories have been published in The New Yorker, The Paris Review, Zoetrope: All-Story, Granta and other publications, and she has received The Paris Review's Aga Khan Prize for Fiction, the PEN/Malamud Award, the Rosenthal Foundation Award from the American Academy of Arts and Letters, and a Guggenheim Fellowship. In 2007, she was chosen as one of Granta's 21 Best Young American Novelists. She lives in Los Angeles.
She's such a talented and unpredictable writer that I'm officially joining her fan club; whatever she writes next, I'll gladly read it.
Curtis Sittenfeld
The New York Times Book Review on Both Ways Is the Only Way I Want It
Readers will be glad to reconnect with these well-drawn characters and be grateful that Meloy leaves room for a third installment.

Publishers Weekly (starred review) on The Apprentices
A gem.

Shelf-Awareness on The Apothecary