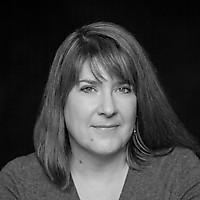 Marie grew up in Oakland, California and acquired BAs in English and Dramatic Art/Dance from UC Berkeley before moving to Ireland, where she became Managing Editor for a global medical writing team as well as a travel writer, traipsing through 28 countries in her spare time. She gained a Master of Studies in Creative Writing from the University of Oxford and has an Oxford comma tattoo to prove it. She lives in Cork, Ireland.
Her work has featured in The Irish Times, 2014/15/16/17 National Flash-Fiction Day Anthologies, Flash: The International Short-Short Story Magazine, NANO, Litro, The Lonely Crowd, Wales Arts Review, The Incubator, Firewords Quarterly, and others.
She has won or was placed in the British Screenwriters Awards, Dorset Fiction Award, The Short Story, Tethered by Letters, Flash500, Dromineer, The New Writer, Prick of the Spindle and 99fiction.net. Marie is a Pushcart, Best of the Short Fictions nominee and a recipient of the 2016 Frank O'Connor Bursary mentorship under Zsuzsi Gartner.