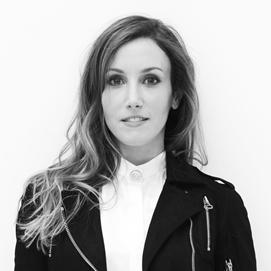 ICM Partners

Marisha Pessl grew up in Asheville, North Carolina, and currently resides in New York City.
Her internationally bestselling debut novel, Special Topics in Calamity Physics, won the John Sargent Sr. First Novel Prize (now the Center for Fiction's Flaherty-Dunnan First Novel Prize), and was selected as one of the 10 Best Books of the Year by The New York Times Book Review.
Her second novel, Night Film was a New York Times bestseller and was named Book of the Year by NPR, Cosmopolitan, Kirkus Reviews and BookPage.
A book that crafts its suspense lovingly, meticulously and comprehensively . . . Reading it is like devouring The Magus or gorging on a box set of Twin Peaks: at once all-consuming and mind-altering. Nothing else matters while there are pages to turn and, once the book is over, the world seems an emptier place.
Telegraph
on Night Film
An arresting story and that rarest of delights, a great ending.

Salon.com on Special Topics in Calamity Physics
RT @eratsays: On Instagram, @marishapessl hinted that she's working on a screen adaptation of Night Film. Then she went silent on the subje…
Follow @marishapessl
This is a well-crafted, edge-of-your-seat story with developed characters and pacing that will keep readers hooked.
Miranda Doyle
School Library Journal on Neverworld Wake