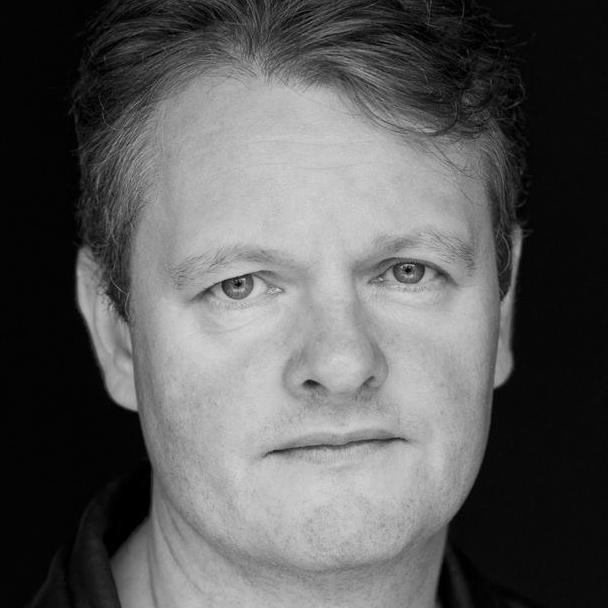 Martin


McCardie

Writer for television, film and theatre
Martin McCardie is a well known Scottish writer and actor who writes for film, television and theatre.
His credits include the BBC2 series Tinseltown, which won him a nomination for a Best Newcomer BAFTA, along with Big City Park and Katie Morag for CBeebies.
Martin is a regular writer for BBC Scotland's River City and is also currently working in the story department for the show.
Television
Writer
Starring
Anna Kerth
Adam Smith
Drama series set in a tight-knit Glasgow community
The story of a girl who lives with her family on the magical Scottish Island of Struay
Starring
Paul Currie
Josh Elwell
Lesa Gillespie
Sarah McCardie
Children's show following a park keeper
BBC Scotland
for
Cbeebies
BBC Scotland
for
BBC Scotland
In development
Starring
Blythe Duff
Colin McCredie
John Michie
Alex Norton
Detective show set in Glasgow
Starring
Annabelle Apsion
Michele Austin
Bruce Byron
Andrew Casey
Long-running series following uniform officers and detectives at an inner-city police station
Raindog Productions
for
BBC Scotland
In development
Starring
Tom Cotcher
Blythe Duff
Colin McCredie
John Michie
Detective show set in Glasgow
Starring
Jennifer Black
Andrew Flanagan
Mandy Matthews
Patricia Ross
Drama following a group of twenty somethings on the Glasgow club scene
Raindog Productions
for
BBC2
Starring
George Wendt
Children's educational drama relating the history of Scotland in the Middle Ages
Wark Clements
for
Channel 4
Theatre
Writer
Starring
James Kirk
Alan Tripney
James Young
Part of the 14th season of A Play, A Pie, and A Pint at Oran Mor
Play being developed for A Play, A Pie and a Pint
National Theatre of Scotland
Starring
Neil Leiper
David McKay
Drama about a pair of hit men questioning their occupation
Starring
David McNay
Adaptation of the Robert Burns poem for Scottish Homecoming
Adaptation of Nadezdha Ptushkina's play
Adaptation of The Red Clydesider's Song Cycle by Alistair Hullet
Drama created with Scottish Youth Theatre and Glasgow City Council's Education Department to raise awareness of Glasgow's fight against sectarianism
Drama exploring the Glasgow Ice Cream Wars of 1983
Citizen's Theatre, Glasgow
Adaptation of Mark Steel's political memoir for 7:84 Theatre Company
Drama about a group of PC vigilantes who punish football supporters who break their code
West Lothian Youth Theatre
West Lothian Youth Theatre
Drama about a community who nail a silver coin to a wishing tree in times of adversity, but the tree is slowly being poisoned by the silver
Producer
Wiseguise Productions
Drama about a Glaswegian who kidnaps an English soldier, planning to kill him to prove his worth to the IRA
Citizen's Theatre, Glasgow
Starring
Julie Cadzow
Kate Donnelly
Andy Gray
Writer & Director
Starring
Juliet Cadzow
Kate Donnelly
Andy Gray
Part of A Play, A Pie and A Pint season
Film
Writer
Director
Iain Forsyth & Jane Pollard
Starring
Kate Bracken
Martin Docherty
Anne Downie
Finlay MacMillan
Film exploring the five stages of grief and inspired by the music of Joe McAlinden
Starring
Robert Johnstone
Neil Leiper
Brian McCardie
A young man takes the blame for a crime he didn't commit in an attempt to protect his family
Writer & Director
Starring
Steven Duffy
Sean McGinley
Laurie Ventry
Drama about the brutal initiation ritual inflicted on a young man by his father's employees
Producer
Starring
Kathy Kiera Clarke
Steven Duffy
Frank Gallagher
Kenneth Glenaan
Willis uses his hard head and soft heart to win the girl of his dreams
Scottish Television
Scottish Film Production/British Screen