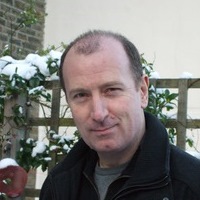 Martyn


Bedford

Young adult fiction writer and adult fiction novelist
Martyn Bedford's novels have been widely translated and many of his short stories have been published in anthologies, newspapers and magazines or broadcast on radio and the Internet.

Formerly a journalist, Martyn has an MA in Creative Writing from the University of East Anglia and now teaches an English and Writing programme at Leeds Trinity University College. He grew up in Croydon, South London, but has lived for many years in West Yorkshire with his wife and two daughters.

His first novel for teenagers and young adults, Flip, was published in 2011 and his next novel, Never Ending, was published in February 2013.