book
| Fiction
| 1956
UK & Comm →
Virago Modern Classics
US →
Open Road Integrated Media
Alexias, a young Athenian of good family, grows up just as the Peloponnesian War is drawing to a close. The adult world he enters is one in which the power and influence of his class have been undermined by the forces of war, and more and more Alexias finds himself drawn to the controversial teachings of Socrates.
Among the great thinker's followers Alexias meets Lysis, and the two youths become inseparable, wrestling together in the palaestra, journeying to the Olympic Games and fighting in the wars against Sparta.
On the great historical canvas of famine, siege, and civil conflict, their relationship captures vividly the intricacies of classical Greek culture.
Rights
Film Rights
Available
Contact Joe Phillips & Jenn Lambert for more information

Jodi Fabbri (Heritage) manages the translation rights for The Last of the Wine
Media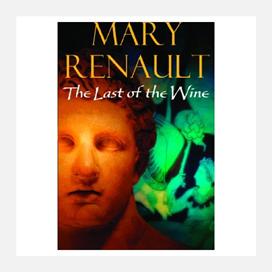 Reviews
The most vivid and convincing reconstruction of ancient Greek life that I have ever seen.

Sunday Times
Not since Robert Graves' I, Claudius has there been such an exciting, living image of the ancient world on this grand scale. It is a glowing work of art.

New York Times Book Review