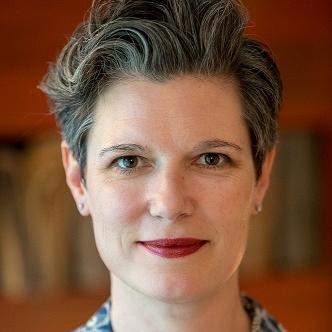 book
Non-Fiction
US & Canada
Park Row Books
(Ed. Erika Imranyi)
UK & Comm
Harlequin Books
(Ed. Lisa Milton)
The Honey Bus: A Memoir of a Girl Saved By Bees is about a girl's journey into the heart of a beehive to find herself.
When Meredith May is abandoned by both parents, she ends up learning life lessons about family, generosity and resilience from a rather unexpected source: the honeybees her grandfather keeps in Big Sur.
In a converted WWII military bus marooned in the backyard, Grandpa shows her the nuances of harvesting honey while the bees become a guiding force in her life, bonding her to the natural world and modelling a successful community that thrives on industry, democratic decision-making and loyalty.
The exquisite relationship between insect and girl becomes a sanctuary from her lonely childhood, but when her increasingly despondent mother turns violent, she must leave her grandfather's side and strike out alone with only his hive lessons to help her.

Rights
Helen Manders manages the translation rights for The Honey Bus
Film Rights
Available
Contact Heather Karpas for more information
Translation Rights Sold
Chinese Complex
World
Locus Publishing Company
Chinese Simple
World
CITIC Publishing Group
Dutch
World
A W Bruna Uitgevers
French
World
Editions Fayard
German
World
Fischer Verlag, S
Italian
World
Arnoldo Mondadori Editore
Korean
World
Next Wave Media
Polish
World
Wydawnictwo Otwarte Sp. .
Portuguese
Brazil
HarperCollins Brazil
Spanish
World
Los Libros del Lince
Reviews
Captivating and surprising ... If you've ever been stung by a bee you will instantly forget the venom and remember forever the sweetness and redemption bees offer in this extraordinary book.

Sy Montgomery
To read about Meredith May's bee family and her human family is to garner heart strength. A true story in every sense.

Maxine Hong Kingston
The Honey Bus is a rare treat for true storytelling deeply rooted in science. Everyone will leave this book with much more knowledge about bees and humanity, and the compassion that lives at the intersection of the two. [A] captivating coming of age family story.

Noah Wilson-Rich
If Meredith May's book was simply an ethology of bees I would devour every word; her prose is tender, thoughtful and transporting. But The Honey Bus is so much more - a memoir of aching loneliness, reckoning and redemption. Beautiful and brave.

Domenica Ruta
The wounded feminine, the missing masculine, healed by a relationship with honeybees. An innocent child's hard won journey to adulthood - clear eyed, often very funny, and agonisingly compassionate. The Honey Bus is all these things and more - so if you've ever been a lonely child, or want the world to become a kinder place, here is your book

Laline Paull, author of The Bees