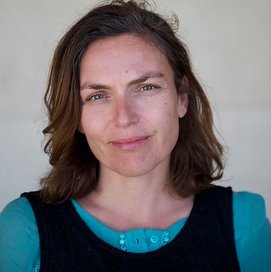 Mette


Bolstad

Writer for film, television, theatre and radio
Mette Bolstad is a writer for film, television, theatre and radio. Mette was lead writer and showrunner on Nobel, an 8 part drama for NRK about Norwegian Special Forces and Foreign Affairs in Afghanistan which is currently on Netflix.
Television
Writer
Director
Per-Olav Sørensen
Starring
Aksel Hennie
Mads Sjøgård Pettersen
Heidi Toini
In NOBEL, two stories carefully intertwine as a returning soldier and family man becomes a pawn in a political international game. As the stakes grow higher he is forced to discover just how far one should go in the name of peace.
Monster Scripted AS
for
Norwegian Broadcasting Corporation (NRK)
Producer
Kari Moen Kristiansen
Director
Per-Olav Sørensen
Writer
Ketil Gølme Andersen, Lars Andersen
Starring
Andreas Döhler
Robert Hunger-Bühler
Marc Benjamin Puch
The story behind Hitler's plan of Germany getting the atomic bomb during WW2, and the heavy water sabotages in Rjukan, Norway, seen from four angles, the German side, the allied, the saboteurs and the company side.
Filmkameratene A/S
for
Channel 4
Director
Per-Olav Sorensen
Starring
Lars Arentz-Hansen
Nicolai Cleve Broch
Ola G. Furuseth
Ghita Nørby
A Scandinavian family saga based on the internationally acclaimed and best-selling novel by Lars Saabye Christensen.
Monster Film
for
SF Norge A/S