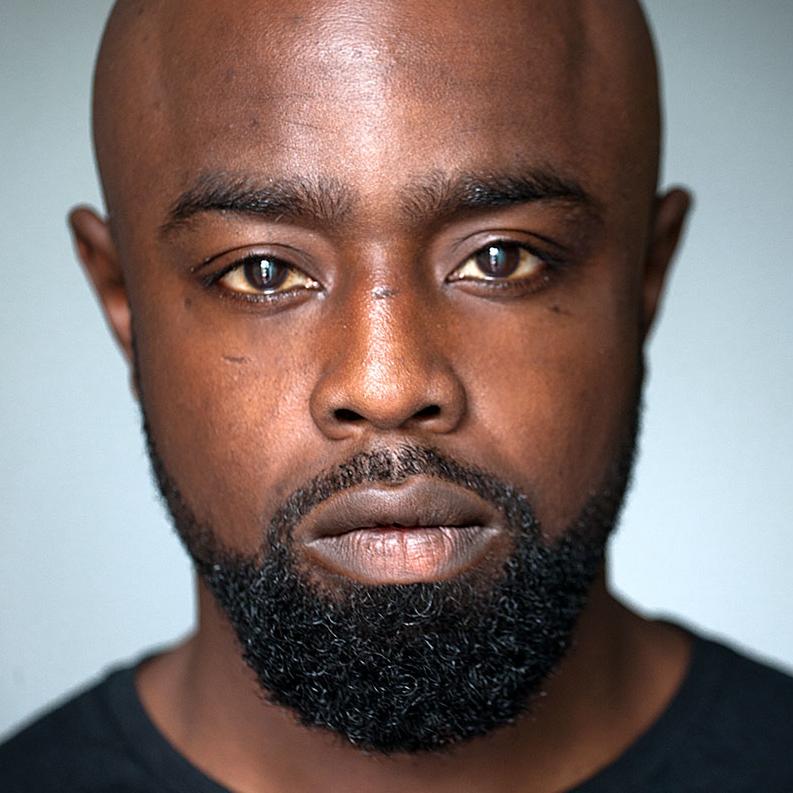 Michael Balogun grew up in Kennington, south London and lived with his two sisters and mother until the age of seven. Michael's mother was unfortunately sentenced to 15 years in prison. Somehow the authorities didn't realise that Michael and his two sisters had been left alone in the house to fend for themselves for two years. Eventually, Social services were alerted, Michael and his sisters were taken into care and then went to live with an aunt. By the time he started secondary school, he'd fallen in with a crowd of other south London teenagers with difficult backgrounds. By the time he was 16 or 17 he was dealing on the streets of Kentish Town, north London and Portsmouth. Michael received his first prison sentence - three-and-a half years for possession with intent to supply. Upon release Michael went straight back to his old ways.

After he was freed from his second sentence, Michael decided to try going straight. He applied for a job with a High Street bank and was even promoted, until it came to light that Michael had served time in prison and was dismissed. His sacking shattered his confidence in his ability to hold down a "straight" job and soon after, he was in a nightclub with a group of friends when he got into an altercation with another group, which ended with a shootout. Michael was caught with a gun and sentenced to nine years in prison for his part in the incident.

Michael earned a catering NVQ there, and became eligible for day-release work towards the end of his sentence. He was told a job had been found for him at Rada, in the drama school's canteen. Whilst working at RADA, Michael was asked if he wanted to watch one of the plays performed by the students. Michael had never been inside a theatre except on a primary school trip, and jumped at the opportunity. As he returned to prison after a shift at RADA one night, he tried to sneak a phone into his locker. A prison officer spotted it and, straight away, all his privileges were revoked.

In a moment of clarity Michael decided that acting was his best chance of redemption. Not knowing of student loans or a legitimate way to raise the fees Michael started drug dealing again. But once again, the police caught up with him, and he ended up back in prison. Six months later, Michael was released again, and he began applying straight away to drama schools including RADA. Sometime after his RADA audition, Michael was offered a place at the drama school and a sponsor to cover his fees.

Since graduating Michael has appeared in numerous productions. His credits include Barbershop Chronicles (regional tour), The Dark(regional tour) and Macbeth (National Theatre).
Theatre
Macduff
Chichester Festival Theatre
Winston + Shoni
Royal Exchange Theatre, Manchester
Nick Makoha
Director
Roy Alexander Weise
Shaun/Enemble
Director
Jeremy Herrin/Holly Race Rogan
Doctor Sam
Director
Femi Elufowoju jr
David
Director
Simeilia Hodge-Dallaway