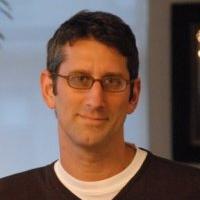 Michael


Engler

Director for television and film
Director Michael Engler was DGA and Emmy nominated for his work on Sex and the City and 30 Rock. His breadth of work extends from both drama and comedy for network, cable, streaming, and theatre. Michael has directed episodes of high profile US shows Master of Sex, Nashville, Brooklyn 99, Party of Five, Parenthood, and The West Wing, among others. He also directed the pilot for USA network's successful series Psych and originated the well-reviewed series Life As We Know It.
In the UK, Michael directed the opening two episodes of You, Me and the Apocalypse, which became Sky One's biggest drama launch since 2012. Michael has also directed several acclaimed episodes of ITV's Downton Abbey.
Michael is now directing new drama Notorious for ABC.
Television
Director
Creator
Gregory Thomas Garcia
Creator
Jason Katims, Sarah Watson
Creator
Josh Berman and Allie Hagan
Producer
Jerry Kupfer and Dara Schnapper
WTTV/ /NBCU
for
Sky One,
NBCU
Creator
Tina Fey and Robert Carlock
Producer
Jerry Kupfer, Sam Means and Dara Schnapper
Creator
Lee Daniels and Danny Strong
Imagine Television
for
Fox
Producer
Michael Apted, Thomas Maier, Michael Sheen
Round Two Productions
for
Showtime,
More 4
Producer
Matt Nodella and Andy Samberg
Producer
Dylan K. Massin and Sarah Watson
True Jack Productions
for
NBCU
GEP Productions
for
USA Network
Producer
Davis Guggenheim and Scott Stephens
Darren Star Productions
for
HBO
Creator
Marshall Herskovitz and Edward Zwick
The Bedford Falls Company
for
ABC
John Wells Productions
for
NBC
David E. Kelley Productions
for
CBS
Creator
Ron Cowen and Daniel Lipman
Cowlip Productions
for
NBC
The Bedford Falls Company
for
ABC
Creator
David Crane and Marta Kauffman
Kevin Bright Productions
for
HBO
Director & Executive Producer
Perkins Street Productions
for
Showtime
Creator
Jeff Judah and Gabe Sachs
Sachs/Judah Productions
for
ABC
Creator
Christopher Keyser and Amy Lippman
Columbia Pictures Television
for
Fox Network