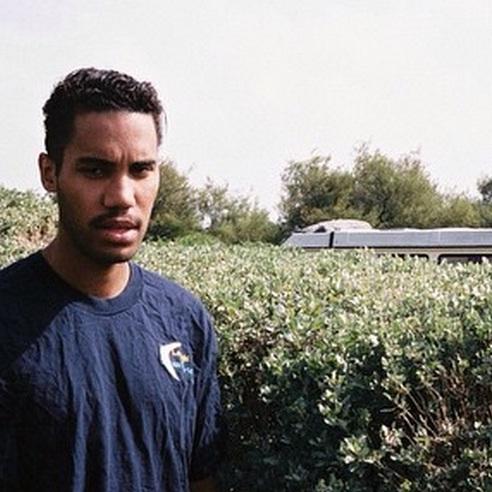 Mickey


Down

Writer for film and television
Mickey is currently developing drama series Industry for HBO, Highway for HBO/Cinemax and a feature Zero Stars for Film4 alongside frequent collaborator Konrad Kay.

Mickey's first feature Gregor, which he co-directed and co-wrote with Konrad, was nominated for a British Independent Film Award at the 2014 BIFAs. The film premiered at The Raindance Film Festival in 2014 and stars Matt King (Peep Show) and Belinda Stewart-Wilson (The Inbetweeners). A television spin-off entitled Rut is currently in development with Hat Trick Productions for Channel 4.
In 2015 he wrote on ten part comedy-drama You, Me and The Apocalypse for Working Title TV. The show, which stars Rob Lowe, Jenna Fischer, Megan Mullally, and Mathew Baynton aired on Sky One in the UK and NBC in the US. He was also part of the writing team on Series 1 of Hoff The Record, a mockumentary series which aired on Dave in 2015 and starred David Hasselhoff as himself.
In 2015 he was named a Broadcast Hot Shot.
In his spare time he enjoys watching Seinfeld, Arsenal Football Club and any film starring Michael Douglas.
**** 'Viciously amusing, wise-cracking...Mamet-like'
Dominic Cavendish
The Telegraph on Giant Leap
'Excellent British Comedy'
The Sunday Times
on Gregor: Film
'As funny and uplifting as a movie about being a total fuck-up can possibly be'
Vice
on Gregor: Film
**** 'superb...inspired'
Claire Smith
The Scotsman on Giant Leap
'An acidic, unforgiving skewering of, well, pretty much everyone in it'
The Times
on Gregor: Film
Television
Writer & Creator
Producer
Robert Bernstein
Ecosse Films
for
HBO,
Cinemax
In Development
Producer
Jamie Glazebrook
Mandabach TV
In Development
Lucky Giant/NBC
In Development
Hartswood Films
In Development
Sitcom in development. Co-written and created with Konrad Kay
Hat Trick Productions
for
Channel 4
In development
Original comedy series. In development
Lucky Giant/NBC
In Development
Writer
Starring
Rob Lowe
Jenna Fischer
Megan Mullally
Mathew Baynton
Pauline Quirke
Working Title Television
for
Sky One (UK),
NBC (US)
Producer
Rory Aitken, Eleanor Moran and Dan Walker
Producer
Tom Nash & Richard Fee
Adaptation of the Neil Gaiman novel
Endor Productions with Red Productions
for
BBC
In Development
Starring
David Hasselhoff
Storyliner for semi-improvised comedy series
Me & You Productions
for
Dave
Adaptation of Danish comedy drama series format. In development
Film
Writer
Producer
Piers Vellacot & Zander Levy
Adaptation of the Ned Beauman novel
Writer & Director
Gregor: Film
Nominated for The Raindance Award at the 2014 British Independent Film Awards (BIFAs)
Feature
Producer
Tom Lazenby, Alice Pearse & Daisy Mostyn
Starring
Ollie Marsden
Matt King
Gregor is a black comedy feature where nothing is resolved and no life lessons learned. Co-written and co-directed with Konrad Kay. Nominated for The Raindance Award at the 2014 British Independent Film Awards (BIFAs)
Theatre
Writer
Producer
Comedians' Theatre Company / Meathead Productions
Starring
Tom Stade
Phil Nichol
Fast-paced foul-mouthed comedy drama featuring a group of writers stuck in a subterranean room and tasked with writing the most important line of their careers – Neil Armstrong's first words as the US fakes the 1969 moon 'landing'. Co-written with Konrad Kay
**** 'Viciously amusing, wise-cracking...Mamet-like' - Dominic Cavendish, The Telegraph
**** 'superb...inspired' - Claire Smith, The Scotsman
Producer
Heather Chalmers
Staged as part of the Arcola Theatre's Scenes On The Sand festival of new writing. Co-written with Konrad Kay