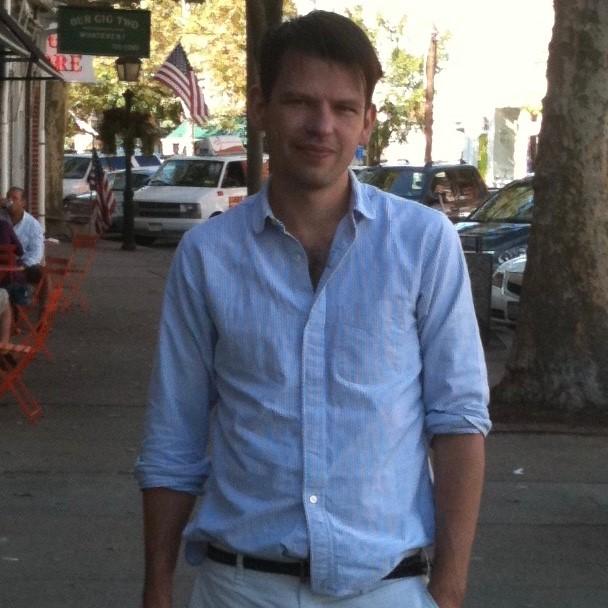 Misha


Manson-Smith

Director and writer for film and television
Misha is a BAFTA-nominated director, writer and EP. He's currently in Los Angeles prepping the pilot for anthology series Gooseberry, an audacious collision of comic thriller and immersive theatre. Misha created and wrote the show with Marc Wootton and serves as EP with Marc for Sacha Baron Cohen's Four by Two Films for Lionsgate and Comedy Central.
Most recently, he directed The Feed for Studio Lambert and Amazon Studios. Prior to that Misha was lead director on Bryan Elsley's Kiss Me First, the RTS Award-winning adaptation of Lottie Moggach's cult YA novel for Netflix and Channel 4 that combined live action drama with motion capture animation.
Coming out of the documentary world as a director and editor of seminal films such as the multi-Emmy and BAFTA winning Death in Gaza for HBO, Misha's style is characterised by experiments in form that are darkly comic, rooted by visceral performances and executed with cinematic brio.
His brilliant short Barbados typifies this highly particular take. An LA set drama starring Michael Sheen, written by George Kay and produced by Fred Berger, it brought down the house at the Toronto International Film Festival.
In drama, Misha directed multiple episodes across all three seasons of Paul Abbott's anarchic police drama No Offence, starring Jo Scanlan, Elaine Cassidy and Alexandra Roach. No Offence won the RTS Award for Drama Series and was BAFTA nominated for Drama Series.
As lead director on the acclaimed second season of Ordinary Lies for Red Productions, Misha reinvented the tone and style of the show to wide acclaim. The Times "It is time to acknowledge that Danny Brocklehurst's serial is one of the best dramas on television this autumn", Daily Mail "the new series is instantly much more engaging", Daily Express "viewers gripped after fantastic first episode", Independent "An almost Chaucerian ride through modern lives and mores".
In comedy, Misha developed, wrote and directed the pilot for Hoff the Record, that went on to win the International Emmy Award for Comedy Series. He also co-created and EP'd Showtime comedy series La La Land, which was described by both The Guardian and The Mirror as "Genius" and by Time Out as "perfectly acted, cushion-bitingly awkward and above all, very funny".
Amongst his other work Misha directed and co-created action comedy pilot In Deep for Big Talk, directed part of Stephen Poliakoff's Golden Globe winning BBC Two/Starz mini-series Dancing on the Edge and directed the widely acclaimed single drama Excluded for BBC Two, which The Guardian described as "all brilliant - immediate, tense, funny, sad, touching, relevant".
Misha's other awards include three BAFTA Award nominations for Breakthrough Talent, Non-Fiction Editing and Comedy Programme, winning the British Comedy Award for Best New Comedy and two nominations for the Rose D'Or for Best Comedy (winning once).
Misha's website, with all his work, is mishamansonsmith.com - do email us for the video password.
Television
Writer & Director & Executive Producer
La La Land
Nominated for Rose D'Or Comedy Award
6 x 30'
Starring
Marc Wootton
Melinda Augustina
Ruta Lee
Fooling Nobody
for
Showtime
Producer
(Execs) Sacha Baron Cohen, Kara Welker & Dan Swimer
Four by Two & Lionsgate
for
Comedy Central
Director
Starring
David Thewlis
Michelle Fairley
Guy Burnett
Studio Lambert
for
Amazon
Production
Starring
Tallulah Haddon
Simona Brown
Ben Chaplin
Balloon Entertainment and Kindle
for
Netflix,
E4
Writer
Danny Brocklehurst
Starring
Con O'Neill
Kimberly Nixon
Rebekah Staton
Red Productions
for
BBC One
Producer
Simon Meyers (Execs): Paul Abbott and Martin Carr
Starring
Joanna Scanlon
Elaine Cassidy
Alexandra Roach
BAFTA Award (Nom) Best Drama Series
RTS Award (Win) Best Drama Series
Broadcast Awards (Nom) Best Drama Series
Broadcast Awards (Nom) Best Original Programme
La Rochelle TV Awards (Win) Best Foreign TV Fiction



Abbott Vision
for
Channel 4
Producer
(Execs) David Hasslehoff and Krish Majumdar
Starring
Craig Roberts
David Hasslehoff
International Emmy Award (Win) - Best Comedy Series
Starring
Chiwetel Ejiofor
Jenna Coleman
Matthew Goode
John Goodman
Rugby Films
for
BBC Two,
Starz
Producer
(Exec) Lucy Robinson
Starring
Anna Chancellor
Scarlett Alice Johnson
Sean Michael Verey
Little Comet and BBC Comedy
for
BBC3
Starring
Monica Dolan
Bryan Dick
Craig Parkinson
BBC Drama and Factual
for
BBC2
Starring
Sharon Horgan
Holliday Grainger
Joe Cole
Producer
Kate Norrish and Polly Leys
Starring
Peter Capaldi and Matt King
Dell Synnott
Matt King
Producer
(Execs) Drew Pearce
Writer
Peter Baynham & Marc Wootton
Starring
Marc Wootton
Tiger Aspect
for
BBC Three
Tiger Aspect
for
BBC Three
Ruby Films
for
BBC Northern Ireland,
BBC 3
In development
Director & Creator
Producer
Josh Cole (Execs): Luke Alkin and Kenton Allen
Writer
Tom Joseph and Thomas Eccleshare
Starring
Jonny Sweet
Daniel Kaluuya
Ashley Walters
Adam Deacon
Paul Kaye
Starring
Ophelia Lovibond
Alex Macqueen
Daniel Kaluuya
Jonny Sweet
Greg McHugh
Producer
Saurabh Kakkar, Michelle Farr, Sam Bryant
Twenty Twenty
In development
Film
Director
Producer
Fred Berger, Jason Carden
Starring
Michael Sheen
Radha Mitchell
Ty Simpkins
Toronto International Film Festival - Premiere
Imposter Pictures and Funny or Die
Producer
Faye Ward and Alison Owen
Writer
Jonathan Stern and Jamie Minoprio
Writer & Director
Starring
David Tennant
Zoe Telford
Producer
Joe Wright, Paul Webster and Guy Heeley